New snowplows on display for today's media event
New snowplows on display for today's media event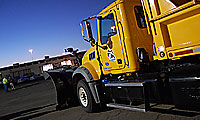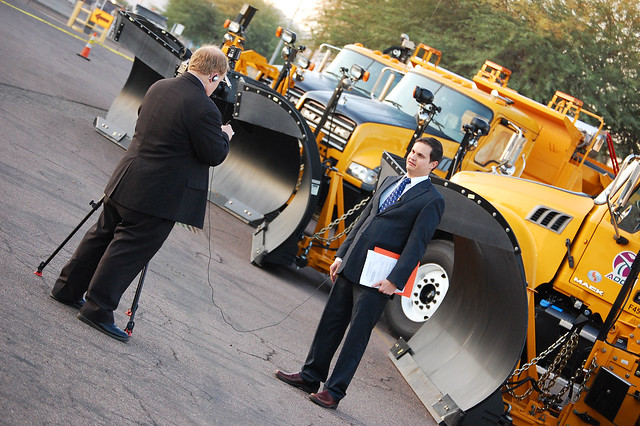 Driving a snowplow is a lot harder than it looks …
Luckily, ADOT has about 395 employees trained and ready to operate the nearly 200 snowplows in Arizona's fleet.
To give the public a better idea of what it takes to drive one of these machines, ADOT invited members of the local media over to a Phoenix equipment services yard this morning for an up-close look. 
Reporters not only learned about ADOT's winter storm prep, but they saw several plows on display and were even able to try out ADOT's snowplow simulators. 
A bit on the snowplows 
The snowplows on display this morning are brand new! ADOT has added 15 new snowplows to its fleet this year. This new equipment will be deployed soon to different districts around the state in time for the snowy season. The new plows are replacing older plows that have reached the end of their life cycles (the old snowplows will be sold at an auction in the spring).
Practice makes perfect 
The snowplow simulators made available to reporters this morning are a valuable training tool for ADOT snowplow operators. The simulators might look like a sophisticated arcade game, but they're not. The equipment helps drivers learn how to operate a snowplow and gives them a good idea of some of the hazards they may face on the road. The simulators can output everything from different weather conditions to locked brakes and failed headlights. 
For more information on driving in Arizona during the snowy season, check out ADOT's Know Snow Web page.