A new way to keep the speed limit top of mind
A new way to keep the speed limit top of mind
Steve Elliott / ADOT Communications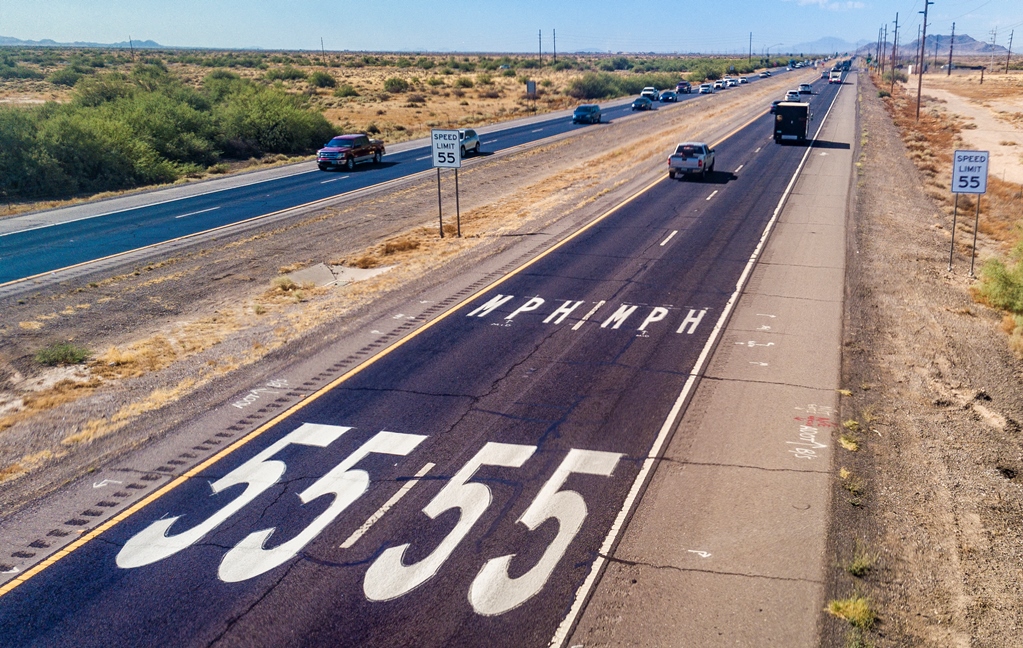 Those driving along State Route 347 between Interstate 10 and Riggs Road are seeing another reminder of the speed limit – in the form of large white decals being tested on the pavement, alongside existing speed limit signs.
The reason for this test by ADOT? Speeding.
As our news release noted last week, ADOT's review of law enforcement crash reports found that officers cited "speed too fast for conditions" as a driver violation in more than half of the crashes along SR 347 between I-10 and Riggs Road.
This test, a first for Phoenix-area highways, has pavement decals showing where the northbound speed limit transitions from 65 mph to 55 mph approaching the Maricopa Road intersection and from 55 mph to 45 mph as drivers approach the I-10 interchange at Queen Creek Road.
For those going southbound on SR 347, decals are in place where the speed limit drops from 65 mph to 55 mph approaching Riggs Road.  
We're also testing pavement decals with speed limit reminders at a location along US 160 in northeastern Arizona.