Permit Test @ Home making things a bit easier for parents
Permit Test @ Home making things a bit easier for parents
By Doug Nick / ADOT Communications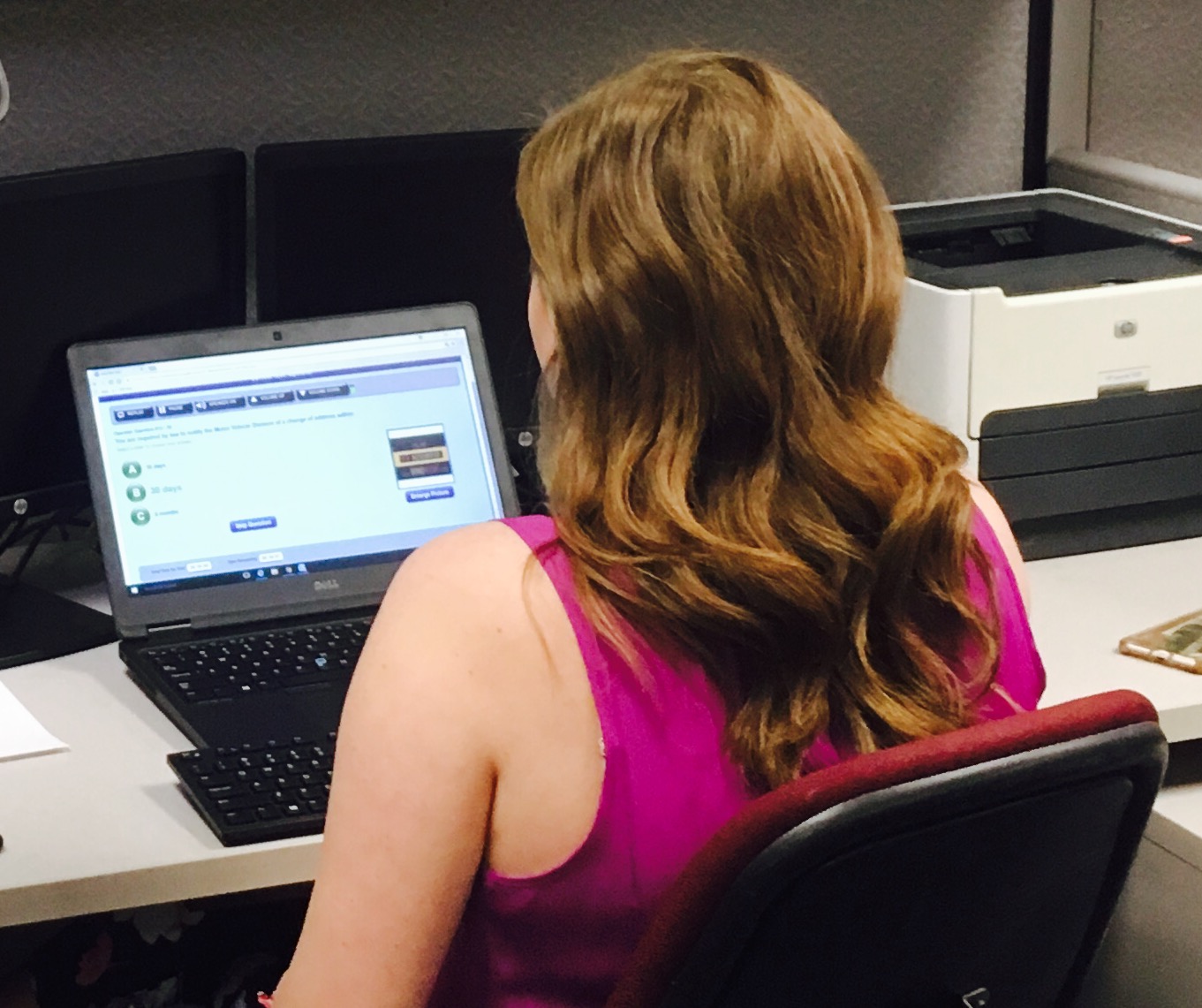 Teenager:  "Mom, I need to get my learner's permit, can you take tomorrow afternoon off to take me to MVD for the test?"
Mom (to herself): "Aside from the fact that my boss will be upset and I'm two days behind on my work… sure, that sounds great."
Mom (aloud): "Of course. Anything to help, sweetie."
Ah, the things our parents do for us.
The rite of passage that is taking the learner's permit test is one of those mandatory exercises parents look forward to… er, anticipate… er, dread with every fiber of their being.
Too bad it hasn't be simplified.
But wait, it has!
Since early 2018, the Permit Test @ Home has been available for potential teen drivers to take the learner's permit test – for real – online.
And in November, the Permit Test @ Home reached a milestone. For the first time ever, more teens are taking the online test than they are at an MVD office.
You might be tempted to say, "So what? I don't have teenagers at home. This means nothing to me."
But you would be mistaken.
You see, every time the Permit Test @ Home is taken, that's one less MVD office visit for the teen and at least one parent or guardian. If they don't have to come to an MVD office, that's less customer traffic  and more opportunities for MVD's employees to serve other customers.  Like you, perhaps.
The Permit Test @ Home is an innovative way to shift more MVD services securely online. A parent or guardian signs up for a free AZ MVD Now account through ServiceArizona.com and the rest is simple and free. It can be taken any time, and it encourages both parents and teens to review the rules of the road more completely. That's a big win for safety.
The choice is obvious: taking half the day and going to an office to take a test or taking it at home with your family, your dog and your refrigerator nearby? Hmmmm…
The Permit Test @ Home. Do it for Mom.