Safe drivers: Be ours on Valentine's Day
Safe drivers: Be ours on Valentine's Day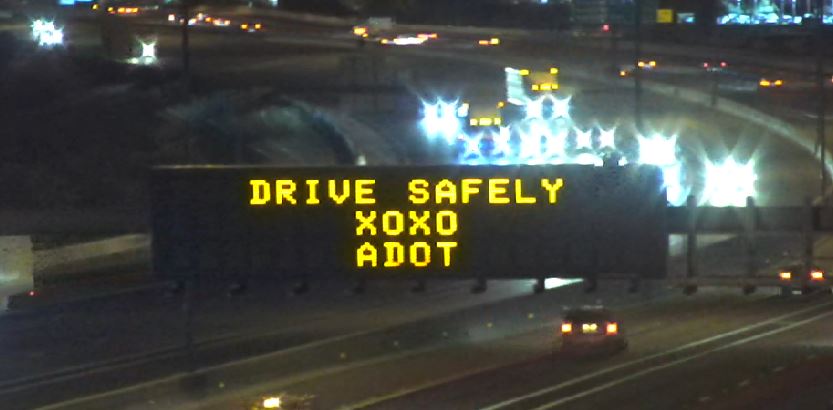 By Doug Pacey / ADOT Communications
As motorists travel on Arizona's state highways on Feb. 14, they'll see a Valentine's Day safety message displayed on overhead signs.
Making the choice to drive safely is one of the best ways to show loved ones how much they're cared for. More than 90 percent of vehicle collisions are caused by driver decisions, including speeding, driving aggressively, distracted or impaired, meaning nearly all crashes are probably preventable.
We can't promise candy hearts or roses to safe drivers, but we'll be a not-so-secret admirer of those who make smart and safe decisions behind the wheel.