Save the Date: National CleanUp Day on Saturday, Sept. 18
Save the Date: National CleanUp Day on Saturday, Sept. 18
By Mary Currie / ADOT Communications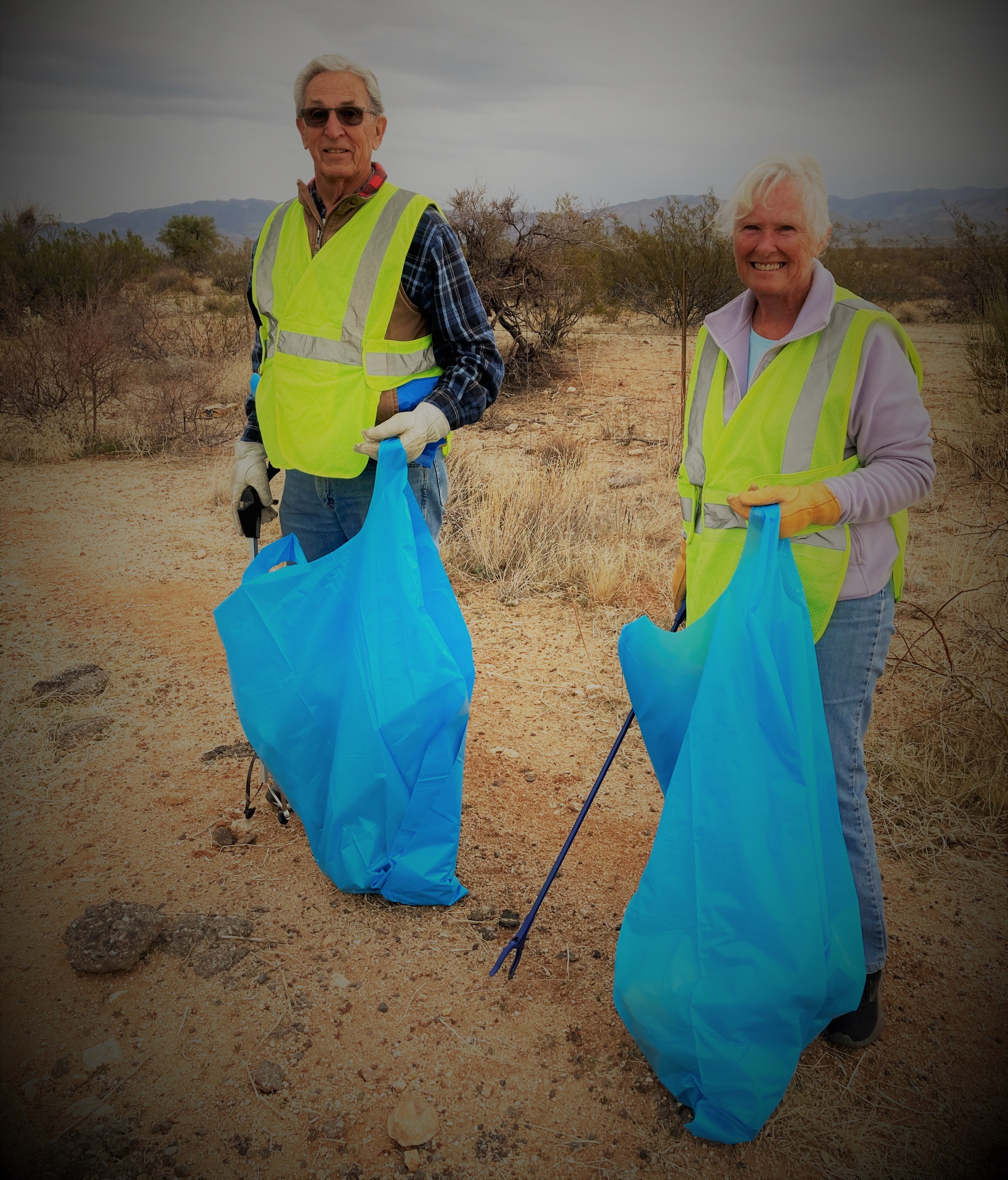 Welcome one and all! Whether you are an existing Adopt a Highway volunteer group or want to pitch-in for one day.
National CleanUp Day is Saturday, Sept. 18. Only weeks away, this day is set aside for civic-minded individuals and organizations to unite for the purpose of reducing litter in their communities along state highways.
Mark your calendar and watch for a registration message and link in the coming weeks. Adopt a Highway volunteer groups and others requesting a one-day permit will have the opportunity to register for the cleanup.
All groups are required to report litter totals within 3 days of the event. Last year 331 Adopt a Highway volunteers came out around the state. A combined effort of many individuals succeeded in collecting more than 1.3 tons of litter.
At this time we are asking volunteer group leaders and all volunteers to respect guidelines for social distancing during cleanups. Keep groups as small as possible as recommended by the U.S. Centers for Disease Control and Prevention.
The Adopt a Highway team plans to visit as many volunteer groups around the state as logistics allow. If your clean up is along our route, you will receive advanced notification prior to National CleanUp Day.
We'd love to see and share your National CleanUp Day group photos on social media. Please use the hashtag #NationalCleanUpDay and tag your photos with @ArizonaDOT. Send us your group photos and include your Adopt a Highway sign in the background, for possible use in an upcoming ADOT blog.
Thank you for considering National CleanUp Day on Saturday, Sept. 18 as an opportunity to help reduce litter along state highways.
Arizona, Keep It Grand!