Second half kickoff for construction of new I-17 bridge at Central Avenue
Second half kickoff for construction of new I-17 bridge at Central Avenue
By Doug Nintzel / ADOT Communications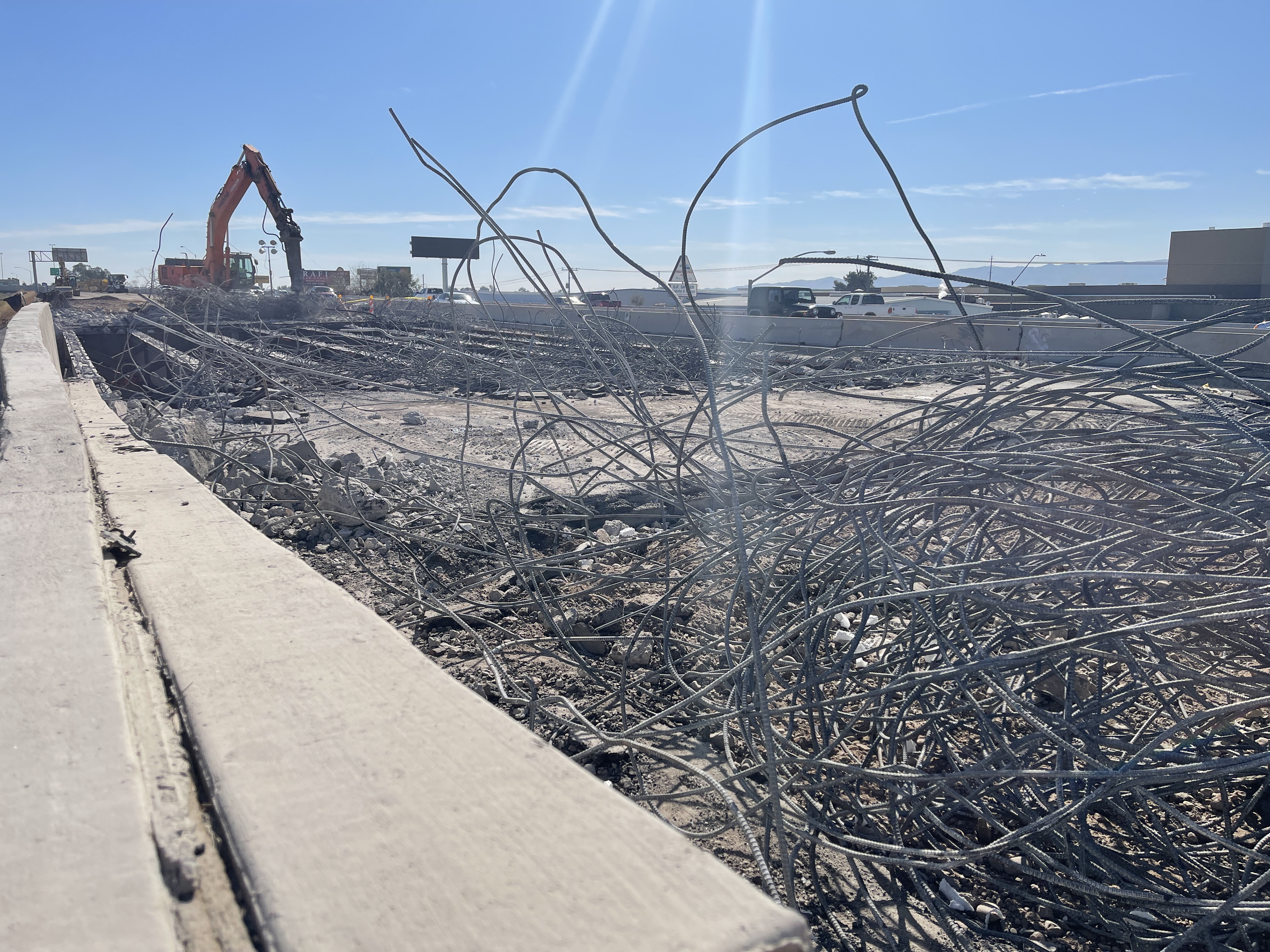 When it's halftime in a football game, the teams can use the break to go over strategy for the second half action. But on ADOT's project to reconstruct the Interstate 17 bridge over Central Avenue, crews didn't get much of a break before their own second half got underway.
Of course, the strategy was already known. The project team is using "construction in stages" to build the new steel-girder freeway bridge, which will be wider and provide additional clearance for Central Avenue traffic traveling under it. 
The project's "first half" included a temporary switch of all I-17 traffic onto the existing northbound side of the bridge so crews could tear down the southbound half and build a new span in its place. That work wrapped up in February, allowing crews to use the weekend of Feb. 20-21 to switch freeway traffic to that new southbound span (with two lanes in each direction).
Just one week later (this past weekend of Feb. 27-28), it was time to demolish the old northbound structure. That feat was accomplished with heavy equipment that pounded away and pulled at the girders, the concrete and other material in time to reopen Central Avenue for Monday morning travel.
Now the project team will start the march toward the goal line. They will build the new northbound half of the I-17 bridge south of the downtown Phoenix area. Completion is scheduled for this fall. At that time northbound traffic will be switched to its rightful place with more room to operate.
The I-17 bridge will be wider to accommodate regional plans to add more lanes in the future, including auxiliary lanes (also known as merge lanes) between interchanges along the freeway in that area, including Seventh Street and Seventh Avenue.
The improved bridge also will provide more clearance for Central Avenue, not just for larger commercial trucks but also for Valley Metro's light rail line that also will be passing under I-17.
So I'll raise my sports drink bottle to the crews on the I-17 bridge project and wish them good luck in the second half. Here's hoping they give us a game winning drive. Pardon the pun.