Speed limits lowered on I-17 near Black Canyon City during Veterans Day weekend
Speed limits lowered on I-17 near Black Canyon City during Veterans Day weekend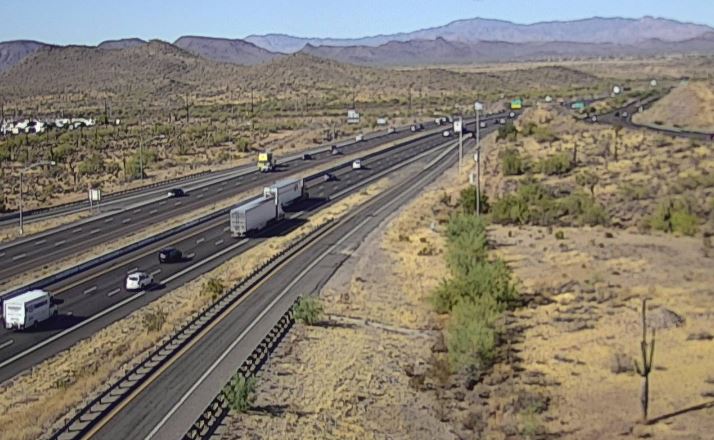 By Doug Pacey / ADOT Communications
Veterans Day falls on a weekend this year, and that means many people will have a three-day weekend by observing the holiday on Friday. Long weekends usually means larger volumes of traffic on Interstate 17 north of Phoenix as Valley-dwellers head north to enjoy Arizona's high country.
Because that winding stretch of I-17 is in an area where crashes and disabled vehicles can cause closures and lengthy delays, ADOT will lower speed limits during the holiday weekend in an effort to reduce crashes and delays that result from speeding. Between New River and Sunset Point Rest Area, speed limits will be reduced by 10 mph in northbound and southbound lanes of I-17.
Drivers play a role in keeping this heavily traveled corridor open and free of crash-related restrictions. Obey speed limits, don't drive distracted and make smart decisions behind the wheel.
Also, ADOT crews will strategically stage equipment, such as loaders and utility trucks, minimizing travel delays with faster response times to crashes and stalled vehicles, in three holiday travel corridors: I-17 between north Phoenix and Flagstaff, Interstate 10 between Phoenix and Tucson and State Route 87 between Mesa and Payson.
To be aware of current highway conditions, download the ADOT Alerts app, follow us on Twitter at @ArizonaDOT, visit the Arizona Traveler Information site at az511.gov or call 511.