Spring has sprung, which means you can again travel these roads
Spring has sprung, which means you can again travel these roads
By David Rookhuyzen / ADOT Communications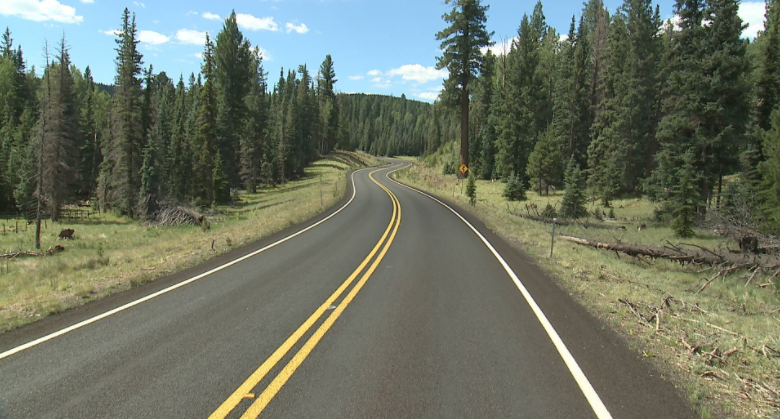 Snow melting. Flowers growing. The swallows returning to Capistrano. All signs of spring finally returning after months of winter. 
In the world of transportation, there is another unmistakable sign that warmer weather is here to stay: The annual reopening of state highways in northern Arizona.
Starting today several state highways leading to popular outdoor destinations have reopened including:
State Route 261 between Eager and Big Lake in the White Mountains
State Route 273 between Sunrise Park and Big Lake in the White Mountains (that's the highway in the photo to the right, taken last year)
State Route 473 between State Route 260 and Hawley Lake in the White Mountains.
In addition, State Route 366, known as Swift Trail, has reopened above Shannon Campground on Mount Graham. However, ADOT is still in the middle of a roadway repair project and drivers should continue to expect delays on SR 366 as work continues.
And once spring is fully in swing, State Route 67, leading from Jacob Lake to the North Rim of the Grand Canyon will reopen. That is currently scheduled for mid-May. That's the highway in the bottom right photo, which was also taken last year.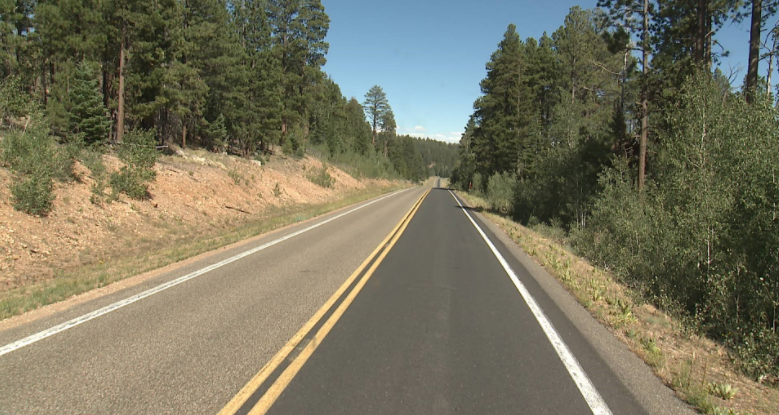 These highways are closed in the winter months due to the significant levels of snowfall each receives. The closures also allow ADOT to best use its resources keeping more heavily traveled highways open.
To reopen state highways after a long winter's nap involves a fair amount of spring cleaning. And by spring cleaning we mean using heavy-duty snowblowers to clear the road for eager motorists. 
We welcome everyone to take a drive through high country again, but remind you to continue to be safe. If you are heading out, take normal precautions such as:
Make sure all occupants in a vehicle are buckled in.
Check tire pressure, fluids and more to make sure a vehicle is in proper running condition.
Be patient, including not following other vehicles too closely and building in extra travel time.
Get enough sleep before the trip.
Bring extra water and food.
Never drink and drive.
Check for information about highway restrictions and more by visiting az511.gov, calling 511 or following ADOT on Twitter (@ArizonaDOT).
You can find these and more summer trip safety tips in a recent blog post.