Star Wars is coming to a freeway near you
Star Wars is coming to a freeway near you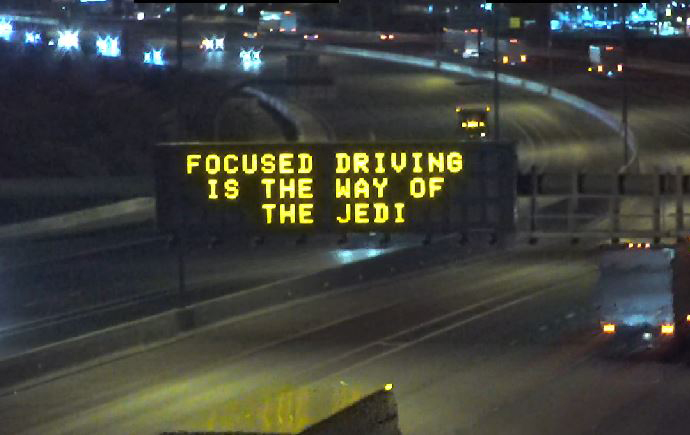 By Caroline Carpenter / ADOT Communications
"Star Wars: The Last Jedi" premieres today, and many driving to the theater will see the latest installment of related safety messages on our overhead highway signs.
Many love seeing these messages. Some don't. Either way, they're always talked about. And that's what we want – messages that kick off conversations about safe driving.
This isn't the first time we've linked the popular movies to highway safety. Last year, ADOT offered Star Wars-related messages calling attention to the dangers of distracted driving.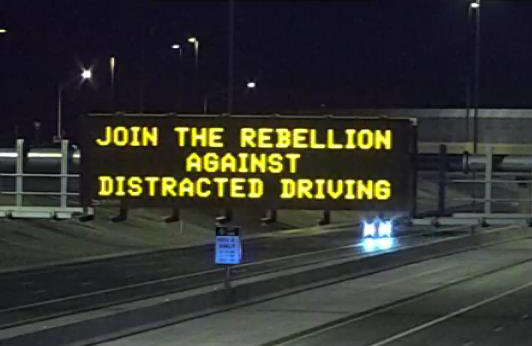 If you're a Star Wars superfan, you'll want to make sure you check out the first Star Wars message we posted a couple of years ago.
Whether you're headed to see the movie or not, we hope you'll follow the way of the Jedi and stay focused on getting there safely.