Step aside: Making improvements without giving drivers a roadblock
Step aside: Making improvements without giving drivers a roadblock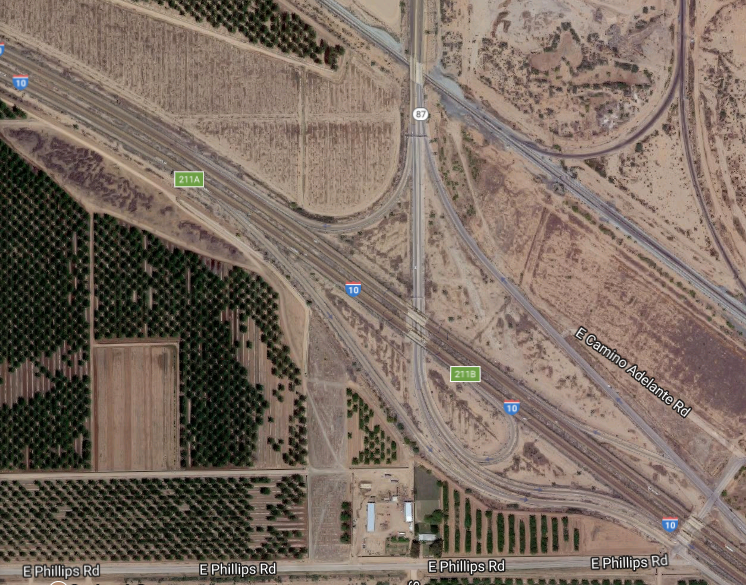 By Tom Herrmann / ADOT Communications
We get it: When we start work on an important project, the excitement for coming improvements often is tempered with concerns about lane restrictions and road closures. Drivers are worried that things will get worse before they get better.
In two important projects that will begin later this year, Arizona Department of Transportation engineers are taking steps to keep traffic flowing on two busy highways.
In Maricopa, ADOT crews this fall will begin building a bridge to carry State Route 347 over the Union Pacific Railroad tracks to eliminate the delay drivers face as many as 60 times every day when train cross the roadway.
To keep from making traffic moving through this important stretch, the bridge and supporting roadway will be built east of the current path. At some point, traffic on Maricopa-Casa Grande Highway will be re-directed north to Honeycutt Road to avoid the work zone, but those delays should be minor. Once most of the work is done, drivers will face lane restrictions as we connect the new road and bridge with today's road.
Also coming up is a project to widen four miles of I-10 near Eloy and build an innovative dust-detection warning system in the same area. The two-year project also includes replacing the traffic interchange with State Route 87 east of Eloy.
The new interchange will make significant changes to the current configuration. Instead of going under I-10, SR 87 will fly over both the railroad tracks and I-10 to a new diamond interchange. That will occur near the center of the widening project that will turn I-10 into a six-lane freeway, matching the rest of I-10 between Interstate 8 and Tucson.
But like SR 347, the new interchange will be built away from the current freeway lanes. The interchange – along with about a half-mile of new freeway lanes – will be built north of the current lanes. Most of the work will be done with little or no impact on drivers, at least until we connect the new lanes to the existing ones.
The same is true for the dust-detection system being built along the same section of I-10. Most of the work will be done away from the traffic lanes, with only occasional night or weekend lane restrictions.