Teamwork makes protecting I-17 bridge decks work
Teamwork makes protecting I-17 bridge decks work
Kathy Cline/ADOT Communications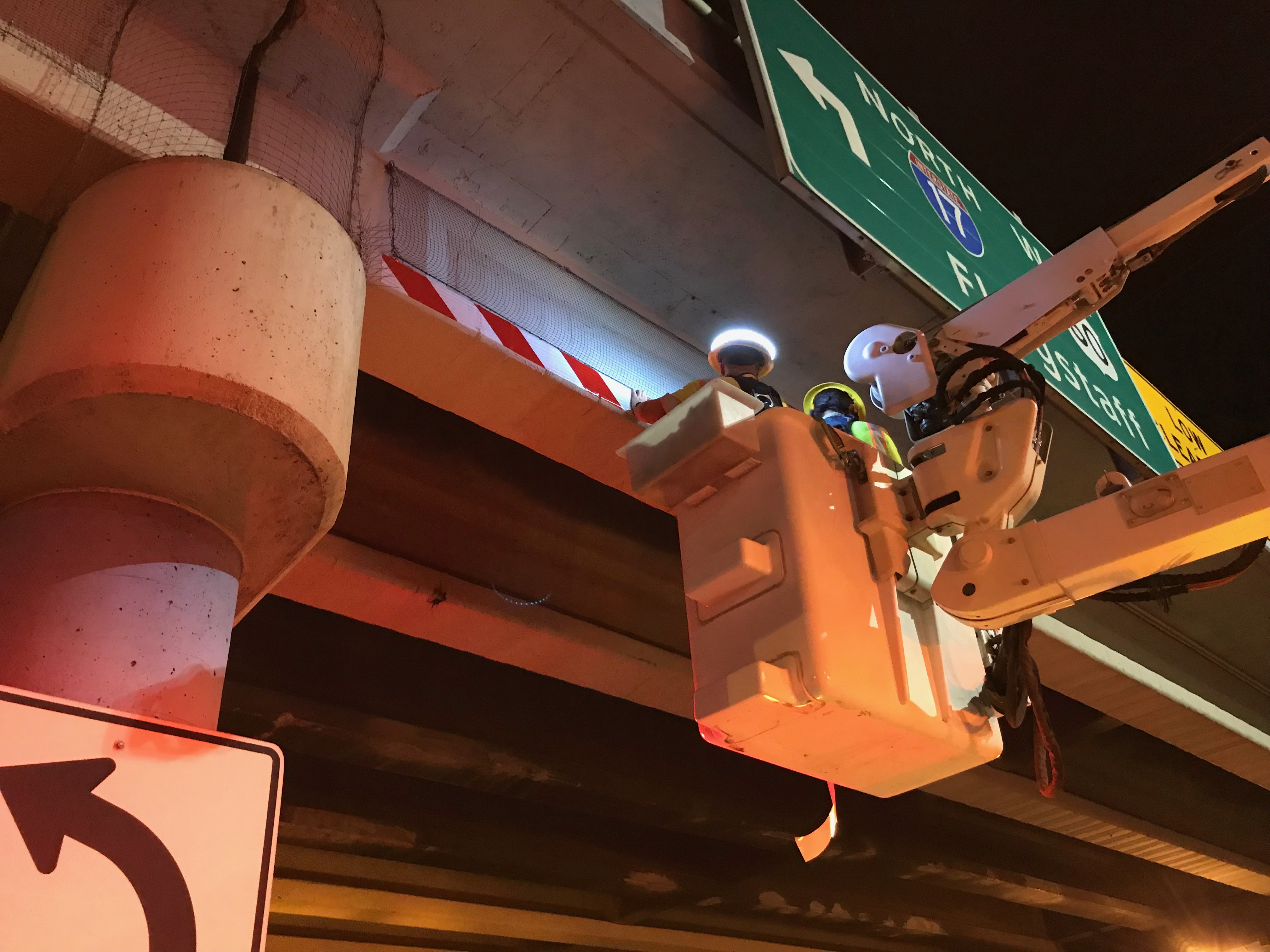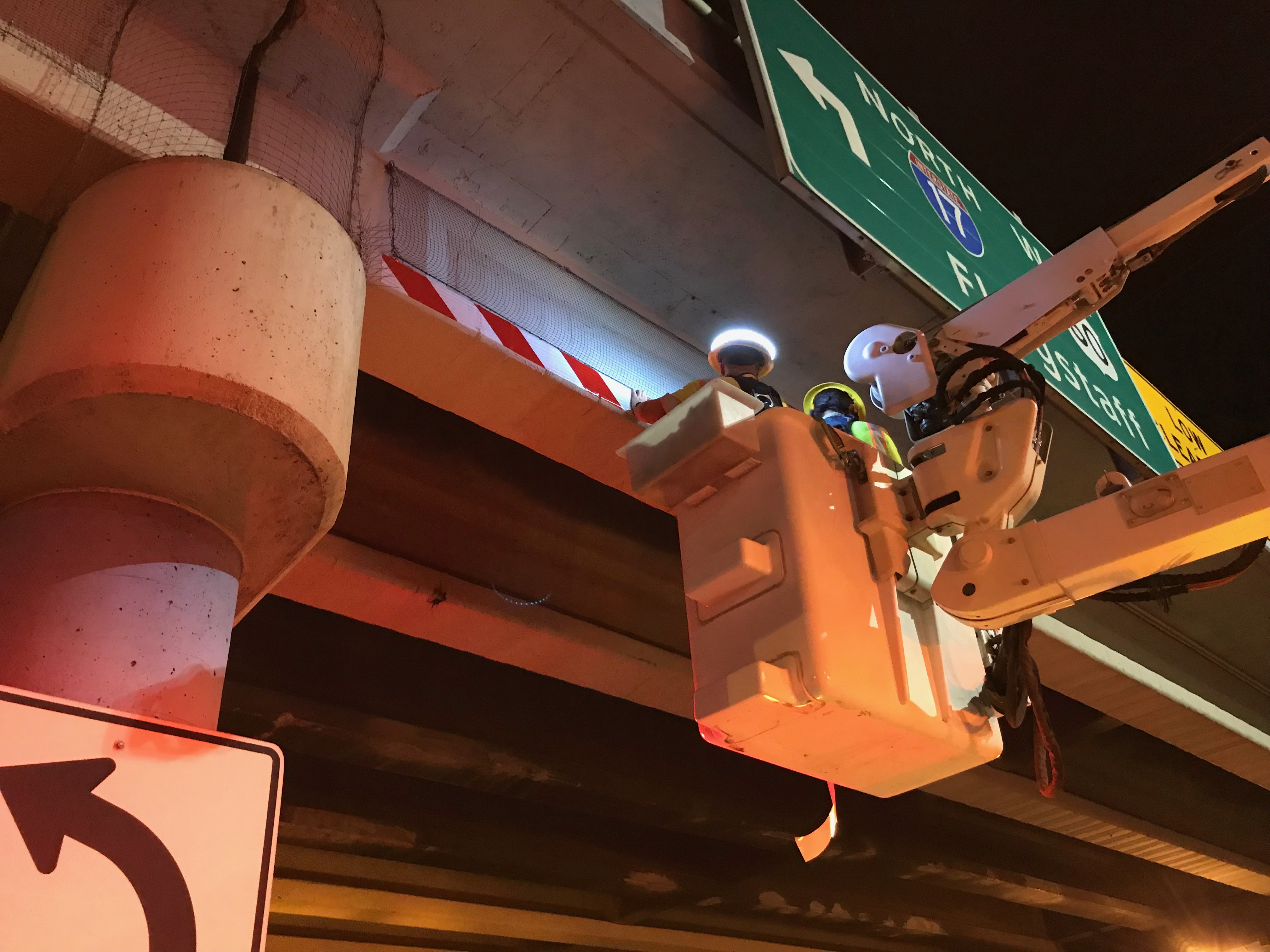 A truck striking the bottom of a lower-height bridge deck -- also commonly called an overpass -- can cause plenty of damage.
ADOT engineers had noticed that one problem area were I-17 overpasses in Phoenix. Trucks hitting overpasses at 19th Avenue, 16th Street and other locations were causing thousands of dollars in damage.
Enter the Central District and Regional Traffic Engineering teams. After exploring a few options, it was determined that a solution to this recurring issue was adding red-and-white reflective sheeting to the bottom decks of several I-17 bridges. This makes the bridge overpass stand out for trucks that don't meet the bridge clearance.
Sheeting was trimmed to fit the bottom edges of the bridges. Highway Operations team members installed the material on I-17 overpasses at 19th Avenue, Seventh Avenue, Seventh Street and 16th Street.
The team's ingenuity and perseverance paid off. Since the sheeting was installed last summer, there have been no bridge hits at those locations. Previously, overpass repairs at those locations totaled about $37,000 a year.
"The feedback so far has been very favorable regarding the visibility, cost and ease of installation," said Highway Operations Superintendent Sean McHugh. "Based on this easier and lower cost process, standard work was created for low-height bridges that can be applied across the state."