Throwback Thursday: Building I-17 at I-40
Throwback Thursday: Building I-17 at I-40
By David Rookhuyzen / ADOT Communications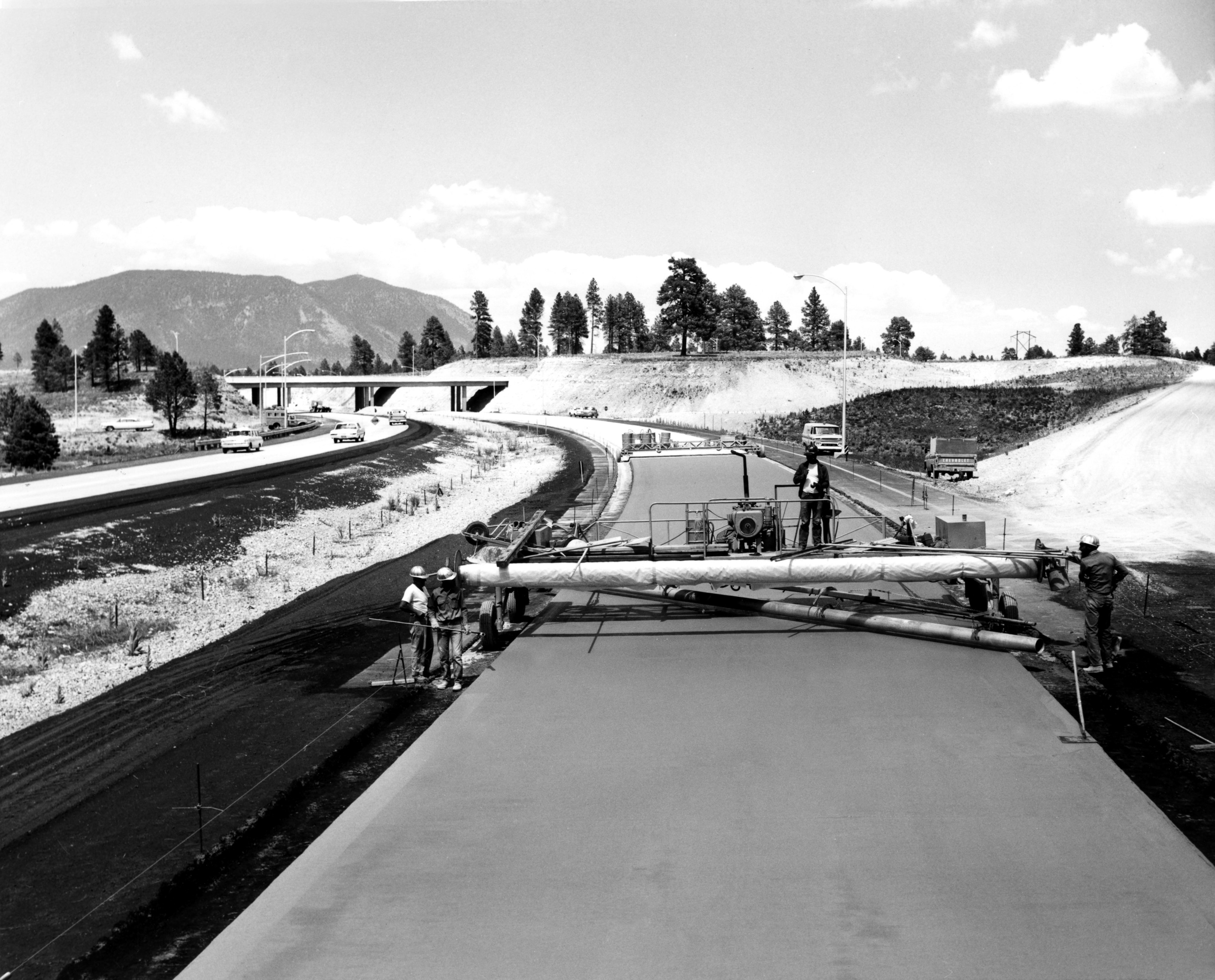 We like throwing back to how the highways and freeways we know today were designed and built. 
Hundreds, if not thousands, of vehicles use them today, so it might be easy to take them for granted. But there is a lot of work that goes into building and maintaining highways.
Take today's subject for example. This is Interstate 17 near Flagstaff circa 1966. The photo doesn't have a more specific location for where this shot was taken, but this is around the time that the freeway on the city's south end was completed. You can see that two-way traffic is using the other side of the freeway already.
The crew here is using an old model Bid-Well, a machine to ensure a smooth concrete surface, which we've told you about in a previous blog.  
At this point I-17 was six years into construction, though parts of I-17 were originally built as State Route 69 and part as State Route 79.
All that is ancient history for those going between, let's say Black Canyon City and Kachina Village, but as always, it's nice to reflect on how these stretches of road came to be.