Throwback Thursday: Claypool Tunnel
Throwback Thursday: Claypool Tunnel
By David Rookhuyzen / ADOT Communications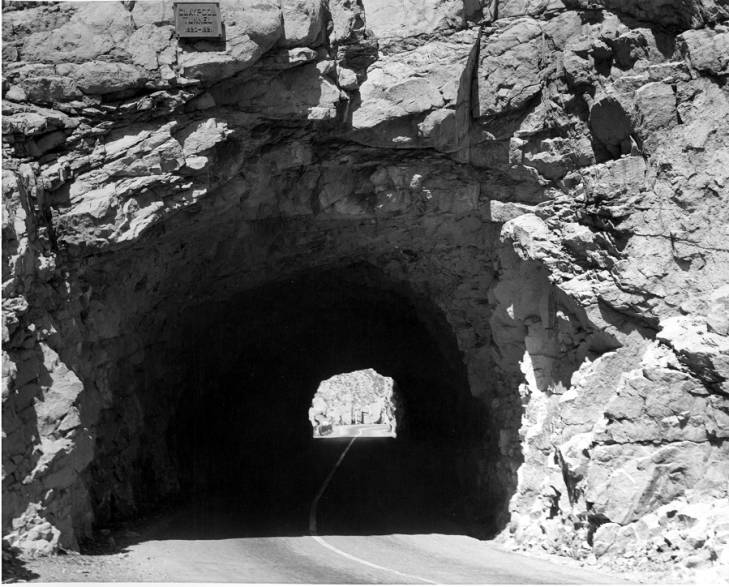 Today we are throwing back to the original tunnel that used to help drivers cross between Superior and Miami.

The 300-foot Claypool Tunnel opened in 1926 as part of the 21-mile "million dollar highway" that was major undertaking for the relatively new Arizona Highway Department. We wrote more about the tunnel and the highway in another blog post recently.

This photo of the tunnel was taken some time during the 1940s, so roughly 20 years (give or take) into the highway's operation. You'll notice a small plaque over the tunnel, though there's not enough resolution to read more than "Claypool Tunnel" on it.

The 1,200-foot Queen Creek Tunnel opened in 1952 and took the route of US 60 with it. But Claypool Tunnel was still active, just in a different way. During the cooler months it's a popular hiking destination in the Superior area. However, danger of falling rocks led to the tunnel itself being closed off earlier this year.

But if you have some time and feel like stretching your legs for a few miles, you can still get close enough to see this early feat of highway engineering for yourself.