Throwback Thursday: Construction of Loop 202 Red Mountain Freeway
Throwback Thursday: Construction of Loop 202 Red Mountain Freeway
By Julian Lopez / ADOT Communications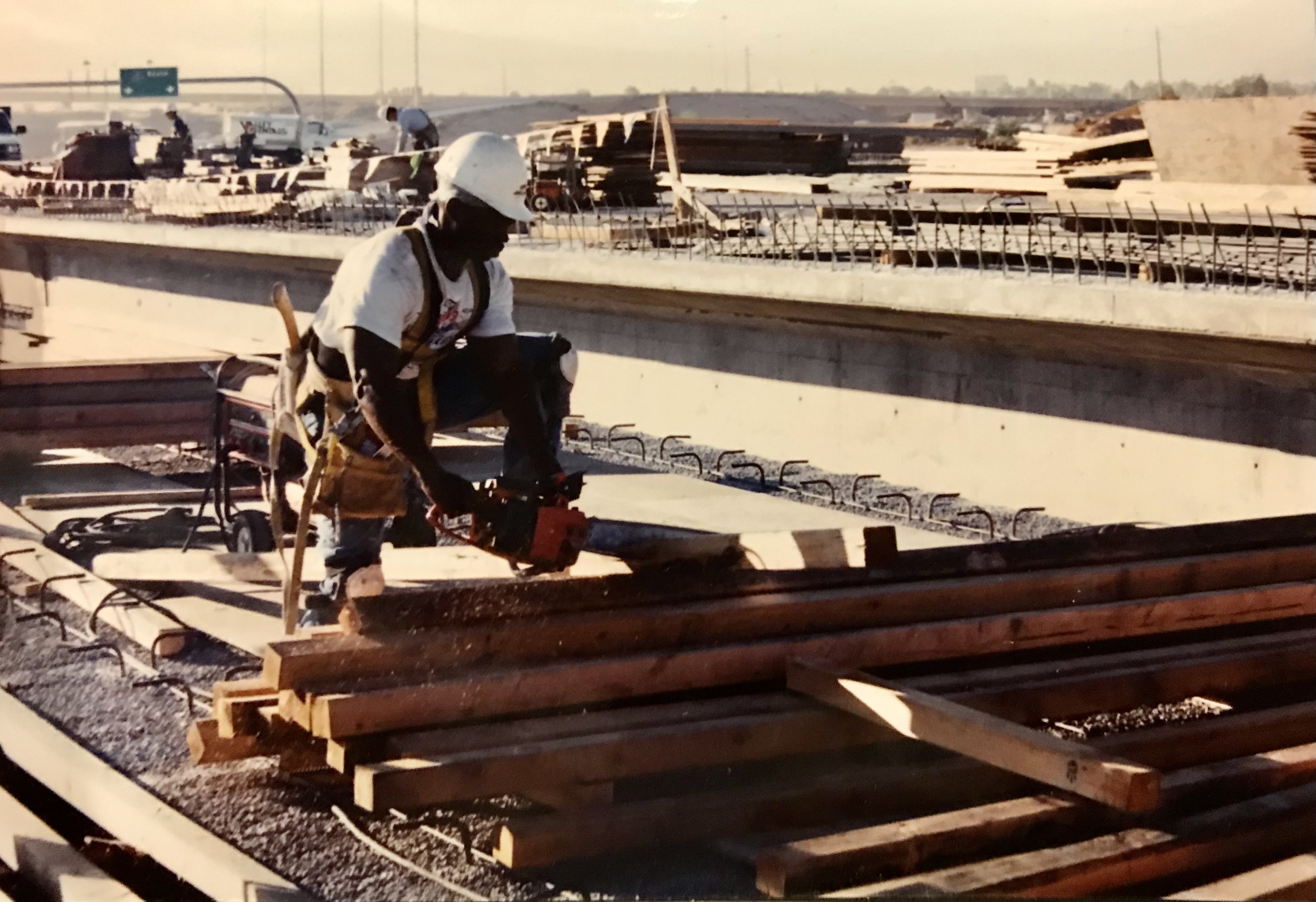 Let's take it back a little bit.
Not too far, but just enough to when a major Phoenix-area freeway was starting construction.
The man pictured is hard at work on what would become the Loop 202 Red Mountain Freeway. Specifically, this segment is just east of the future Mini-Stack.
While the date of the picture is unknown, we know it's in the early 1990s as the Red Mountain Freeway opened in 1993.
Here are some other fun facts about Loop 202 Red Mountain:
Its original name was the East Papago Freeway.
The portion between the Mini Stack and Loop 101 was originally designed as State Route 217 until 1987 when the Loop 202 idea was created.
The Red Mountain Freeway is the northern leg of the Valley's Loop 202. Stretching from the Mini Stack interchange with I-10 and State Route 51 in Phoenix, it travels more than 30 miles eastward to US 60 in Mesa. The Loop 202 Red Mountain Freeway was completed in 2008. 
The freeway also served as a filming location for the 2007 blockbuster movie "The Kingdom."