Throwback Thursday: A half century later
Throwback Thursday: A half century later
By David Rookhuyzen / ADOT Communications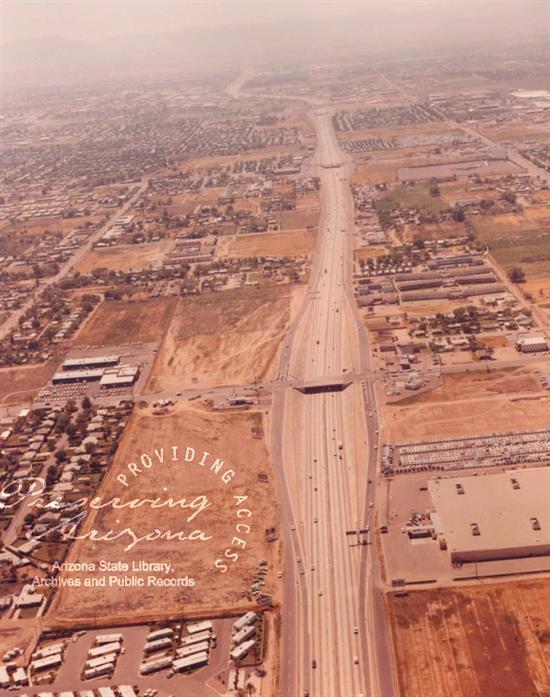 Ever see a picture of friend in high school, and they sort of look the same but are also sort of unrecognizable?

That's how we are feeling about this picture taken by the Arizona Highway Department in 1966 and available through the Arizona State Library's digital image collection. Can you pinpoint where this was taken? Take a good long look, we'll give you a minute.

No peeking below. Got it? 

Well, how did you do? 

If you guessed this was a shot of Interstate 17, with Camelback Road closest to the camera, then you are right! Looking south, you also can see interchanges at Indian School and Thomas roads and then beyond. 

If you weren't able to place it right away, don't feel bad. It took some sleuthing on our part and finding that the mobile home park in the foreground still exists to identify this.

If you were to take a similar picture today (or take a screenshot of Google Maps, as the case may be) it might look something like this:
Like we said, sort of the same, but also sort of unrecognizable. But we can all hope that we will look as good in two pictures taken 53 years apart!