Throwback Thursday: No matter the year, Sunset Point delights
Throwback Thursday: No matter the year, Sunset Point delights
By John LaBarbera / ADOT Communications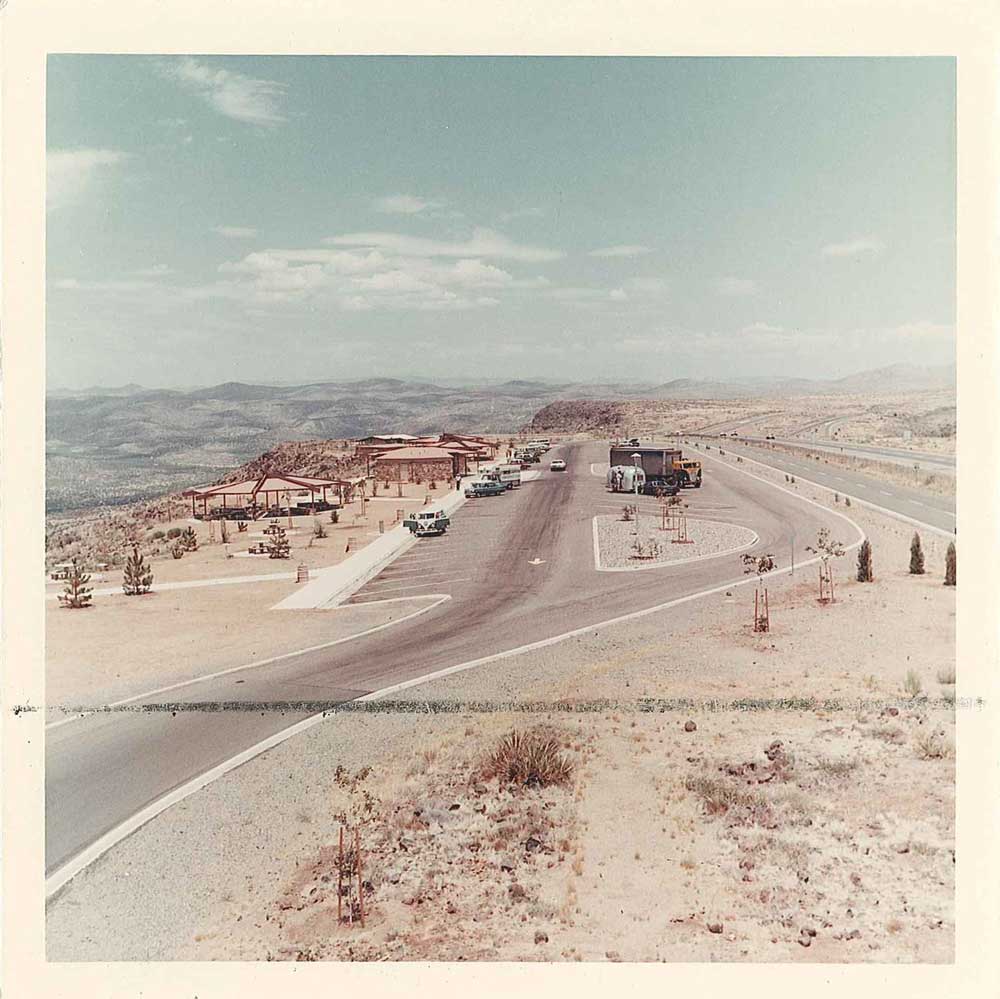 Today's Throwback Thursday entry goes back to 1971. Flip Wilson is on your TV, the price of peanut butter is 59 cents, and Sunset Point is looking mighty inviting.
Yes, here's a look at Interstate 17's favorite rest area one half century ago. We can spot a Volkswagen Bus, a pickup with a pretty impressive camper shell, and perhaps a Buick Skylark towing one of those fancy silver Airstream trailers.
Fifty years later, Sunset Point remains a popular pit stop for folks traveling up and down I-17. Except now there are a few more vending machines and a lot more parking. Those baby trees in the foreground are undoubtedly nearly grown now, too.
Not much beats the breathtaking views Sunset Point offers. Especially around dusk, when you can take in a little thing called…the sunset.
The highway will definitely look different in the next few years. Interstate 17 is about to embark on an ambitious widening project beginning in 2022, bringing one additional lane in each direction and two flex lanes to the stretch between Anthem and Sunset Point by late 2025.