Throwback Thursday: One signal at a time!
Throwback Thursday: One signal at a time!
By John LaBarbera / ADOT Communications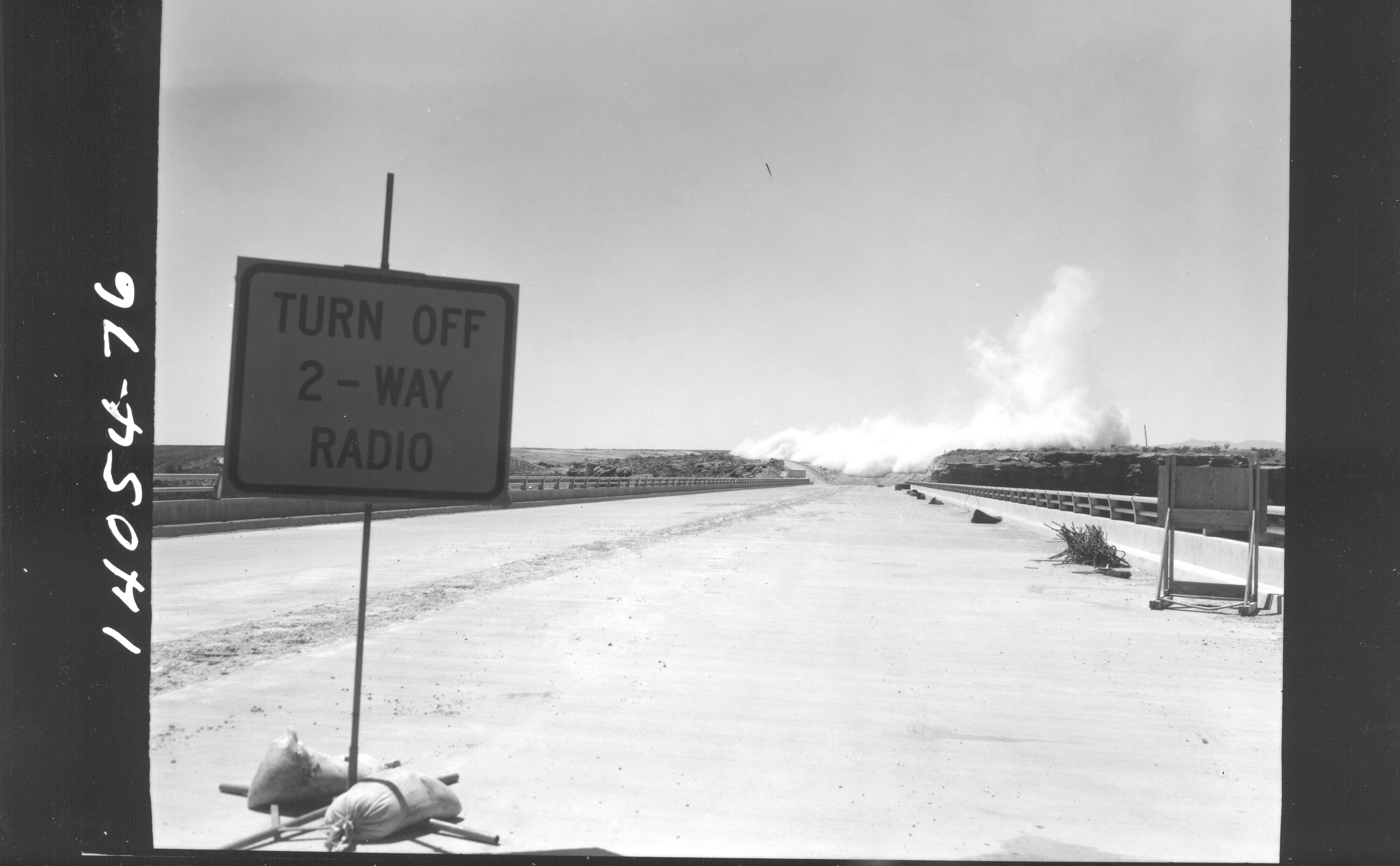 Today's Throwback Thursday photo comes to us from the era of shag carpeting and Led Zeppelin.
In the early 1970s, ADOT crews were blasting their way through the Virgin River Gorge to complete Interstate 15 in the northwestern corner of our state.
The photo in question implores those standing by to turn off their 2-way radios. And if you look closely in the background, you'll see why.
That plume of smoke you notice wafting in the air is from one of many blasts made to the earth in order to properly build the highway.
Signals from 2-way radios can interfere with the signals from blasting devices, causing some unwanted mishaps. For the same reason, a sign like that today would also instruct nearby folk to turn off their cell phones.
Arizona's portion of Interstate 15 was officially completed in 1973, and now ADOT is continuing work to improve the bridges that travel over the Virgin River.
Though CB radio is, alas, not as popular now as it was during the disco era, following all posted signs while going through a construction zone is still a big 10-4.