Throwback Thursday: One way
Throwback Thursday: One way
By David Rookhuyzen / ADOT Communications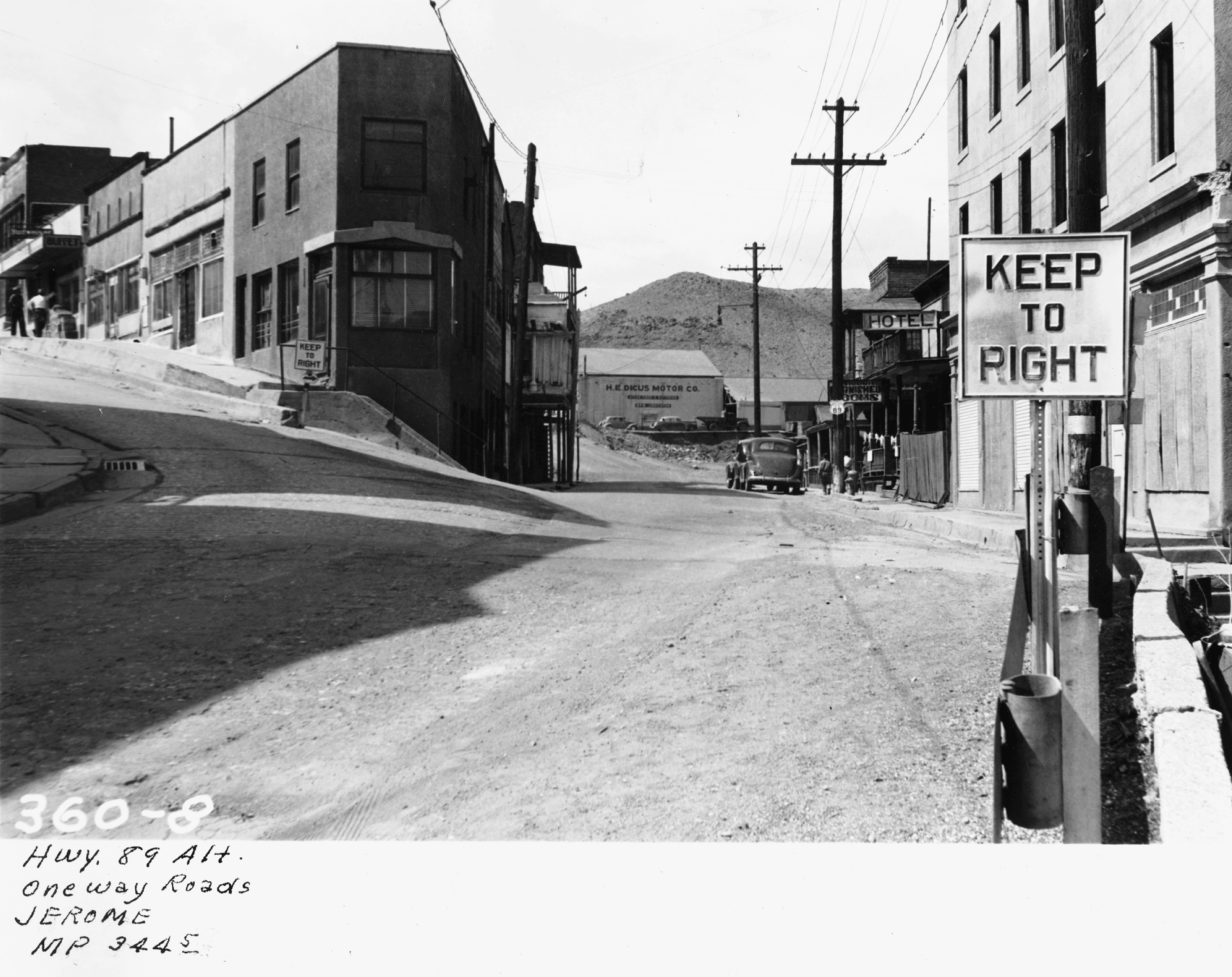 Despite all our fantasies, books and movies to the contrary, we humans are stuck in a one-way linear existence. If we want to visit the past, we have to do so through memories or old photos.
That's what makes photographs like this one so evocative and intriguing. Though undated, this photo was grouped with others from before 1950 and most likely dates back to the 1930s or even late 1920s. And with topography like that, you won't be surprised to hear that this is State Route 89A through Jerome. Well ... actually, at the time the road between Prescott and Jerome was called State Route 79 and was one of the first highways the still-new Arizona Highway Department gave an official number to after 1926.
The photo does list two interesting items. First, it notes that these are one-way streets, hence the "Keep Right" signs. Second, it says this was taken at at milepost 344.5. Today that milepost puts you near the intersection of SR 89A/Main Street and Holly Avenue. But for our money, this looks like it is a little further up that road at where Main Street and Hull Street diverge. The buildings and hill in the background look the same, and, just for some extra evidence, it's still a one-way road. Eight decades worth of road building and shifting alignments and/or measurements could easily explain the discrecpancy. 
Either way, this photo takes us back to another time when highways ran through the heart of small communities across the state with just the barest amount of paving. The road and Jerome are still there today, waiting for anyone eager enough to visit this historical spot. Just please do us a favor and make sure to always obey the "Keep Right" signs.