Throwback Thursday: Suns' Gorilla gets a driver license
Throwback Thursday: Suns' Gorilla gets a driver license
By John LaBarbera / ADOT Communications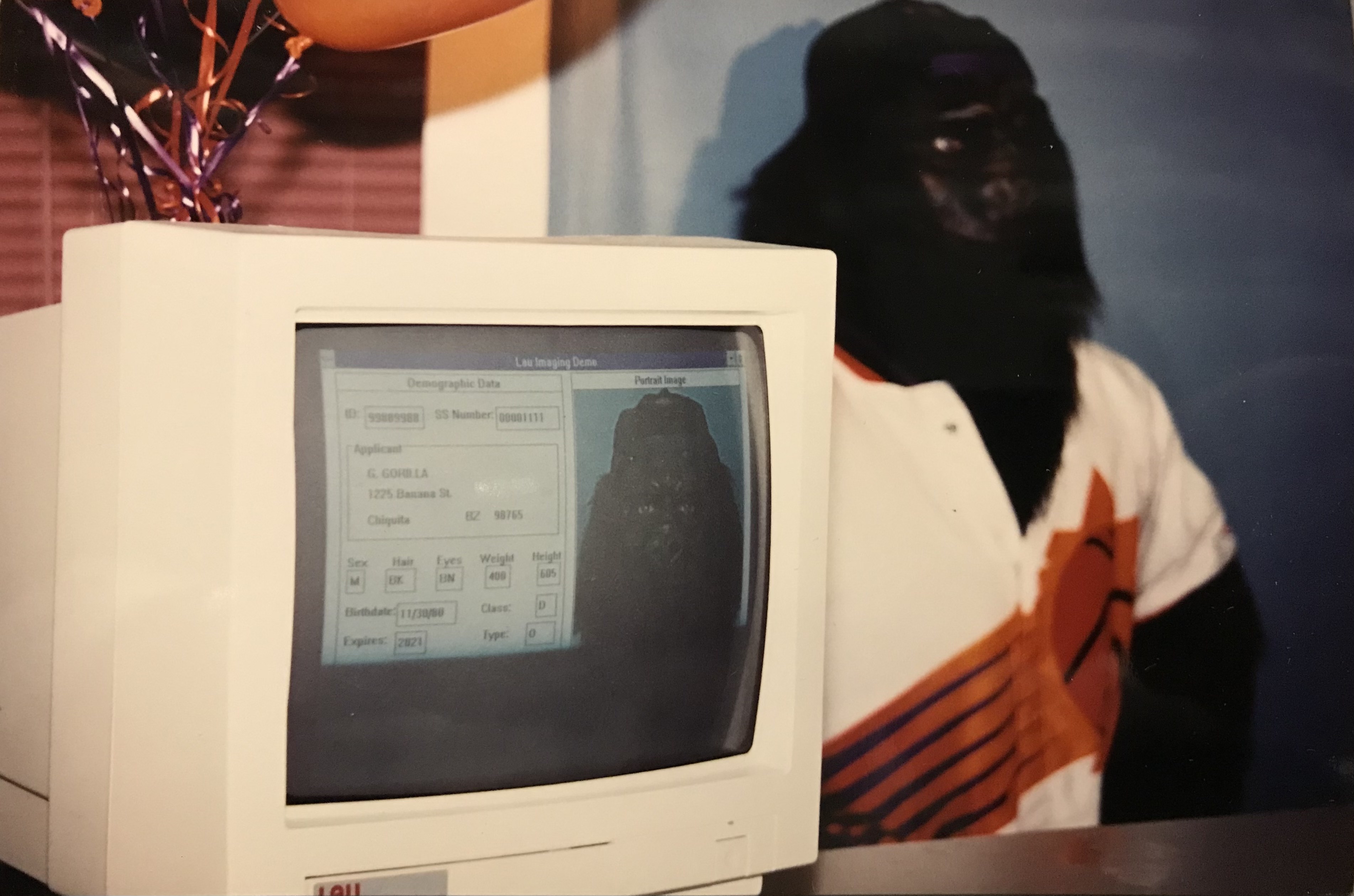 Last year's NBA Western Conference champions are delightfully continuing their winning ways in the 2021-22 season.
After watching our hometown team go undefeated in November, we were reminded of the time more than twenty years ago that the Phoenix Suns' Gorilla lumbered over from his tree high atop the arena to the MVD and scored his driver license.
In 1995, "G. Gorilla," aced the written portion of his test. As for the driving? We were told he was an expert in three-point-turns and reverse pivots, and also committed no lane violations.
After getting two thumbs up from the road test administrator, basketball's favorite mascot posed for his driver license photo and hopped in the team truck to for a road game.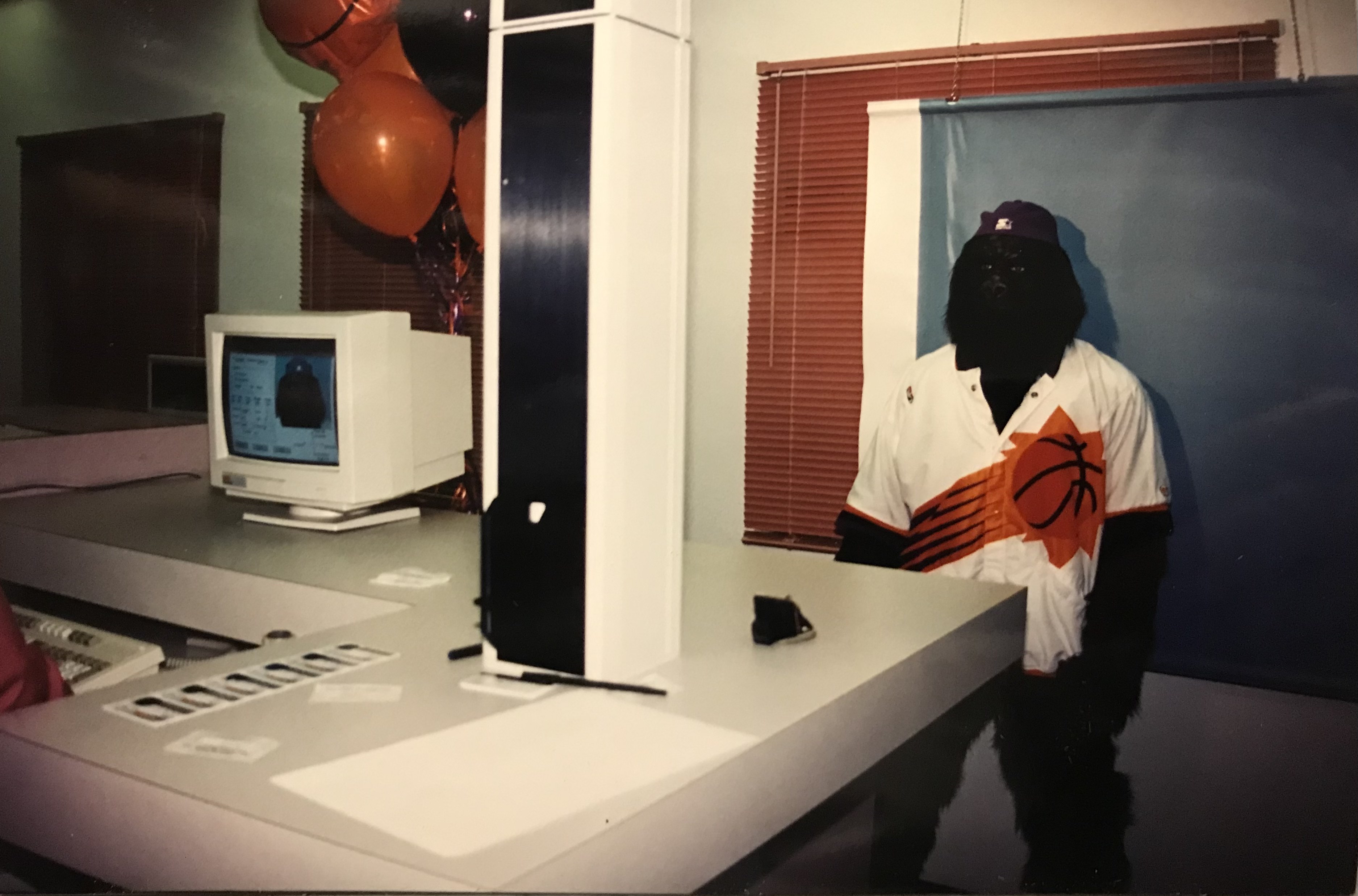 We look forward to when the Gorilla returns to the MVD and upgrades his driver license to the Arizona Travel ID.
Are you interested in taking the steps to obtain a first driver license? If you're under 18, you can start with the Permit Test @ Home. If you're over 18, check out these resources.
And have you heard about this? The Phoenix Suns recently redesigned their specialty license plate! Learn all about it here.