Throwback Thursday: Superstition sparkle
Throwback Thursday: Superstition sparkle
By John LaBarbera / ADOT Communications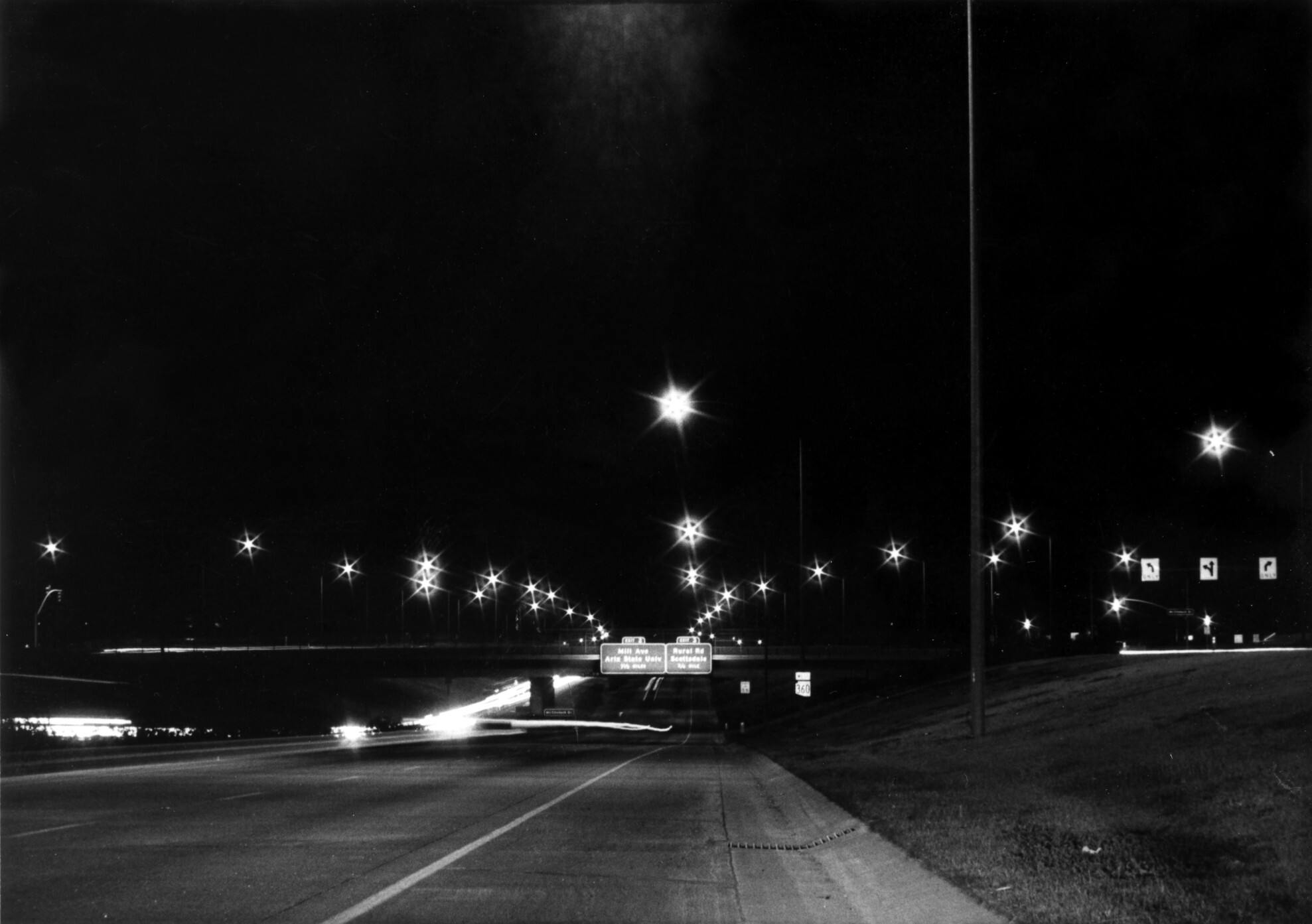 Nothing dazzles quite like an old black-and-white film photograph. Especially one taken at night, surrounded by street lights that are positively celestial.
Right off the bat, the exit signs down the road in this picture tell us we're looking westbound on the Superstition Freeway, just east of McClintock Drive. Today, this familiar stretch is signed as US Route 60. However, from 1970 to 1992, it was designated State Route 360.
At the time, US 60 followed a "through-town route" along Main Street/Apache Trail about two miles to the north.
State Route 360 has the distinct honor of being the first Valley freeway that wasn't an interstate highway. It was also the only Phoenix-area freeway being constructed during the entire 1970s.
Here's another fun note: If you look closely, you may notice the exit numbers are in the single digits. These days, the exits are numbered according to US 60's corresponding mileposts (173 for Mill, 174 for Rural).
Now, when exactly this photograph was taken is a bit tricky to nail down. For one, this photograph was found undated in our archives. 
The earliest we can posit for this monochrome marvel is around 1975. That's the year the freeway opened from Mill Ave to Price Road, the future Loop 101 Price Freeway.
The Superstition Freeway would open a few miles every few years until 1991, when it was completed in Apache Junction.
But since we're not going anywhere right now, let's just sit back, relax and watch the lights as they twinkle on in the night sky.