Throwback Thursday: That unmistakable Curve
Throwback Thursday: That unmistakable Curve
By John LaBarbera / ADOT Communications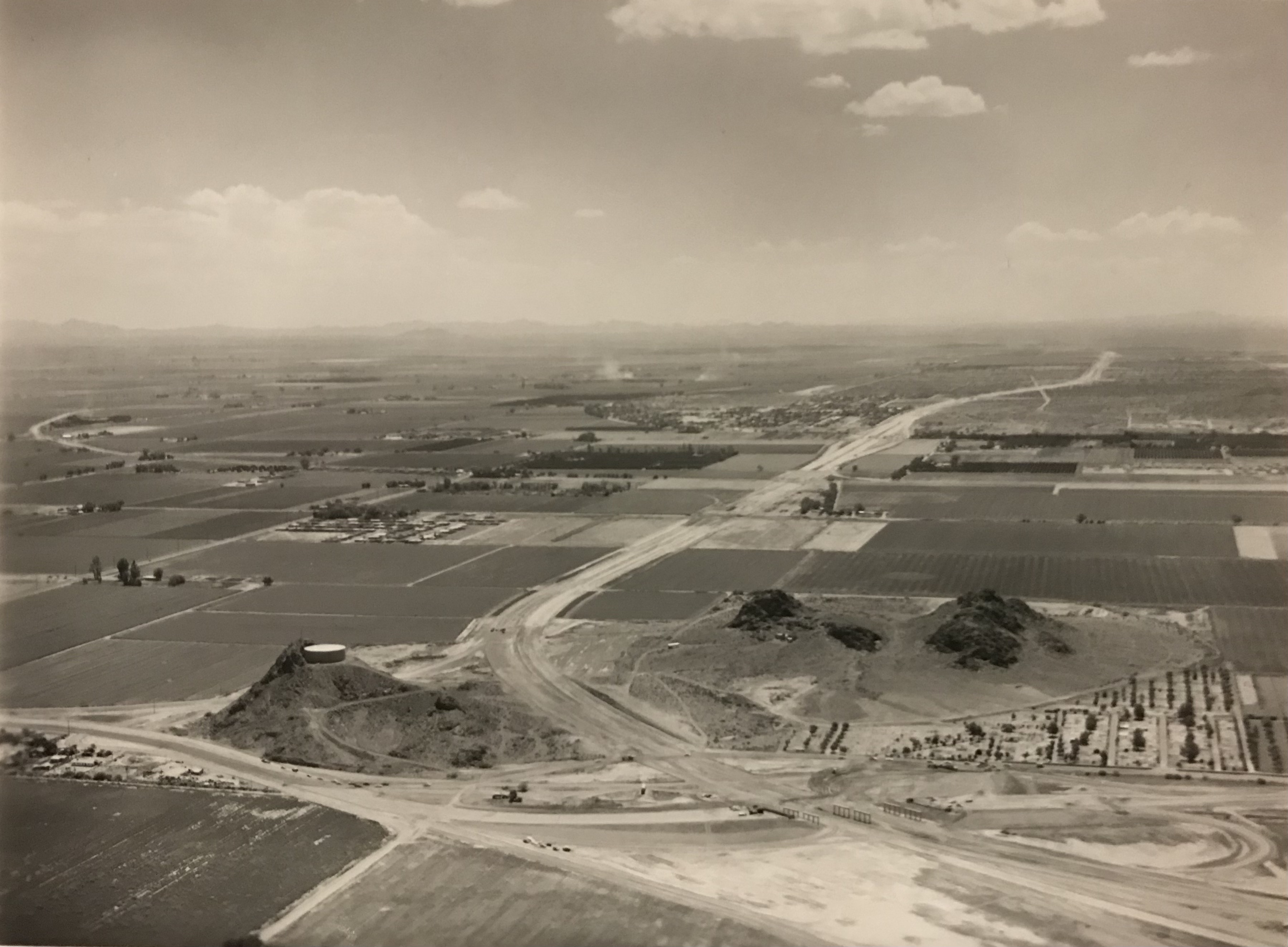 Today we throwback to 1966. It was a banner year for transportation in popular culture: Adam West's Batman debuted, driving his Batmobile all over Gotham City, Star Trek began exploring strange new worlds at warp speed on NBC, and NASA launched Lunar Orbiter 1, the first U.S. craft to orbit the moon.
Here in Arizona, construction of the cross-continental Interstate 10 was taking shape. And if you've been here long enough, you immediately know that this photo shows the Broadway Curve in Tempe.
The buttes that hug the interstate are instantly recognizable, as is Broadway Road swooping out from the bottom left corner of the photo. This section of I-10 opened to vehicles in 1968.
What you see in this photo is a stark contrast to the I-10 Broadway Curve Improvement Project now underway in and around the this area. Areas of farmland have been replaced by homes, businesses and Tempe Diablo Stadium, which would open just three years after this photo was taken.