Throwback Thursday: The very model of a modern highway sign
Throwback Thursday: The very model of a modern highway sign
By David Rookhuyzen / ADOT Communications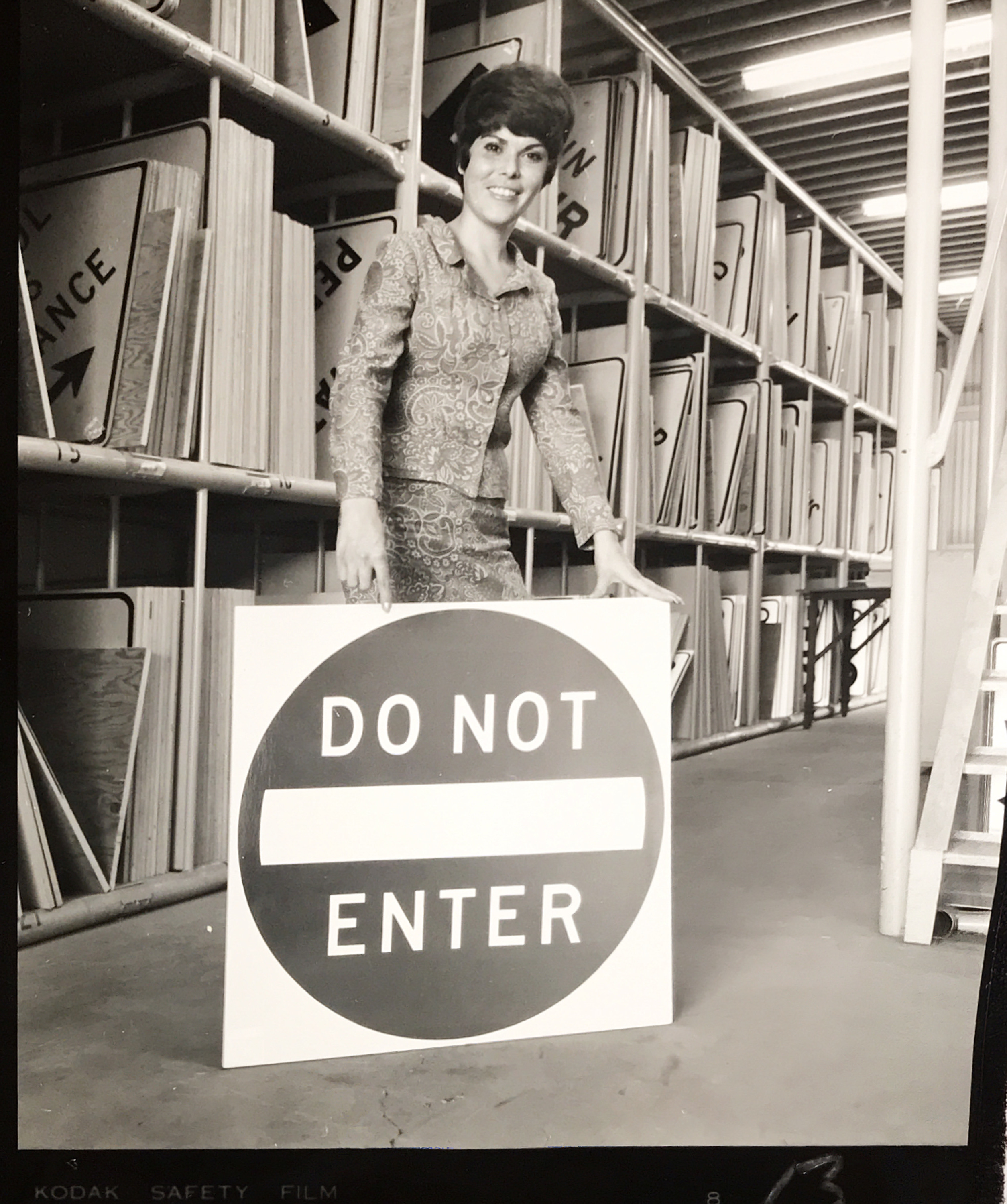 It's not often that we have someone modeling the signs coming out of our shop, so this photo from the archive caugh our eye.
The only caption on it reads "Tila and Do Not Enter signal shop March 1972." 
It's a short and sweet description, but only does you so much good if you don't know who "Tila" is.
But we do know all about the sign shop. We've talked about it on this blog several times before. We've even brought you a blog several years ago with photos taken not too relatively long after this one. More recently we told you about how the sign shop is responsible for creating up to 400 signs a month using a couple different proceses. 
With so much work that goes into crafting those signs, it's no wonder that someone wanted to show them off.
Speaking of which, it took some digging but we eventually found Tila. While reviewing old issues of Hiway Drumbeats, the employee newsletter for the Arizona Highway Department, we found a January 1971 issue profiling Cleotilde Rendon, or Tila. She started working for the highway department in 1967 and became a clerk and stenographer for the Highway Commission in 1968. She was from Nogales and had represented Santa Cruz County in the Ms. Arizona pageant. According to the profile, her hobbies included "music, dancing, art, poetry, pride in her Spanish heritage and quoting all the characters in 'Peanuts.'"  
And, apparently, she also dug highway signs. But then again, who doesn't?