From the ADOT Archives: The Sign Shop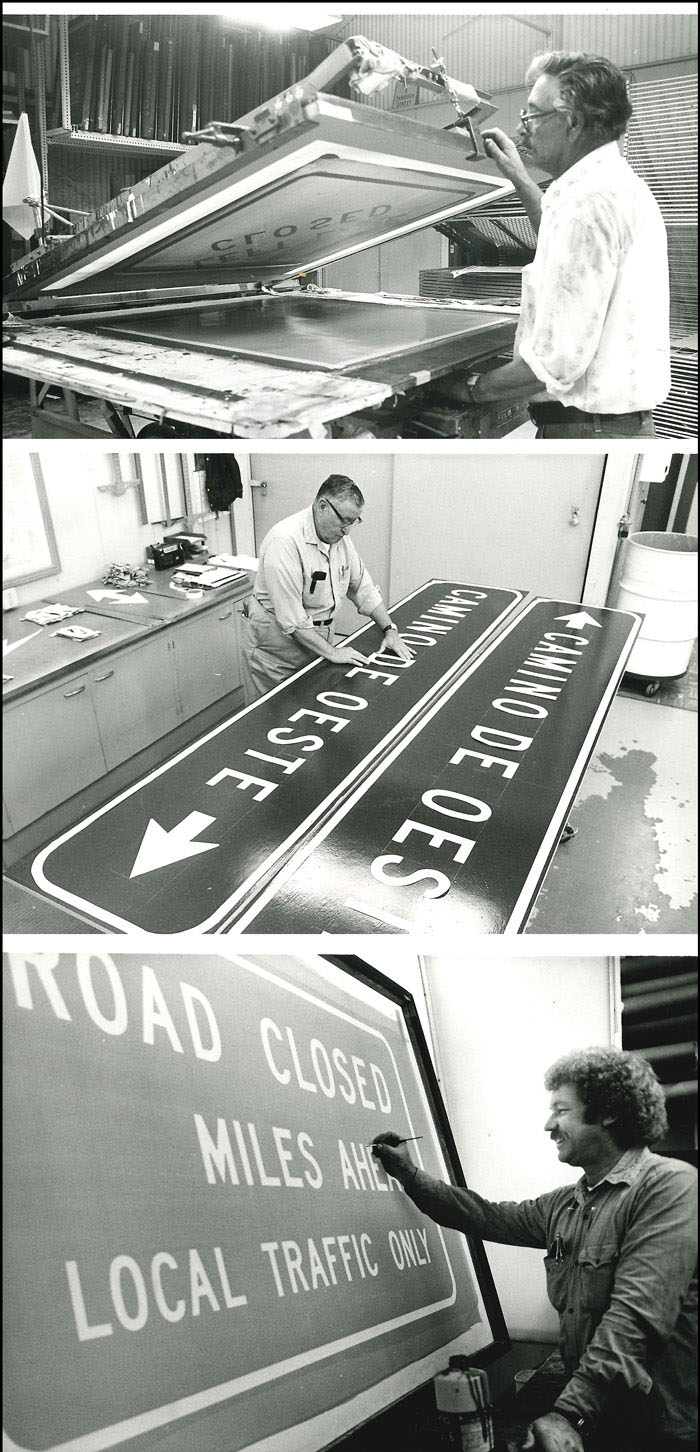 In the top photo, a "Left Lane Closed" sign is being screen printed. The center photo shows letters being place on a new sign. In the photo below, a screen is being touched up before it is used to print a sign.
How important are all the signs posted along Arizona's highway system?
Well, we'd literally be lost without them.
Not only do signs tell us where to exit, how fast to travel and when we have to stop, they also can warn of conditions ahead to help keep us safe.
It's a good bet that signs have been on the roads for as long as ADOT has been building roads.
But, we're not going back that far today. The photos you see are from just 34 years ago (March 28, 1979, to be exact).
And, believe it or not, many of the methods employed in ADOT's sign shop then are still being used right now.
We have an upcoming blog post that will show you how modern ADOT crews make signs. Until then, why not check out some of our previous posts about signs? We've blogged recently about how ADOT keeps its signs readable, reflective and in good repair.
It's safe to say things have changed since 1912 when the Arizona Highway Department was first established. But you don't just have to take our word … we've got plenty of pictures to prove it. We combed through our archives and decided to periodically post these photos from the past in a blog series we're calling, "From the ADOT Archives."