Throwback Thursday: View from the bottom
Throwback Thursday: View from the bottom
By David Rookhuyzen / ADOT Communications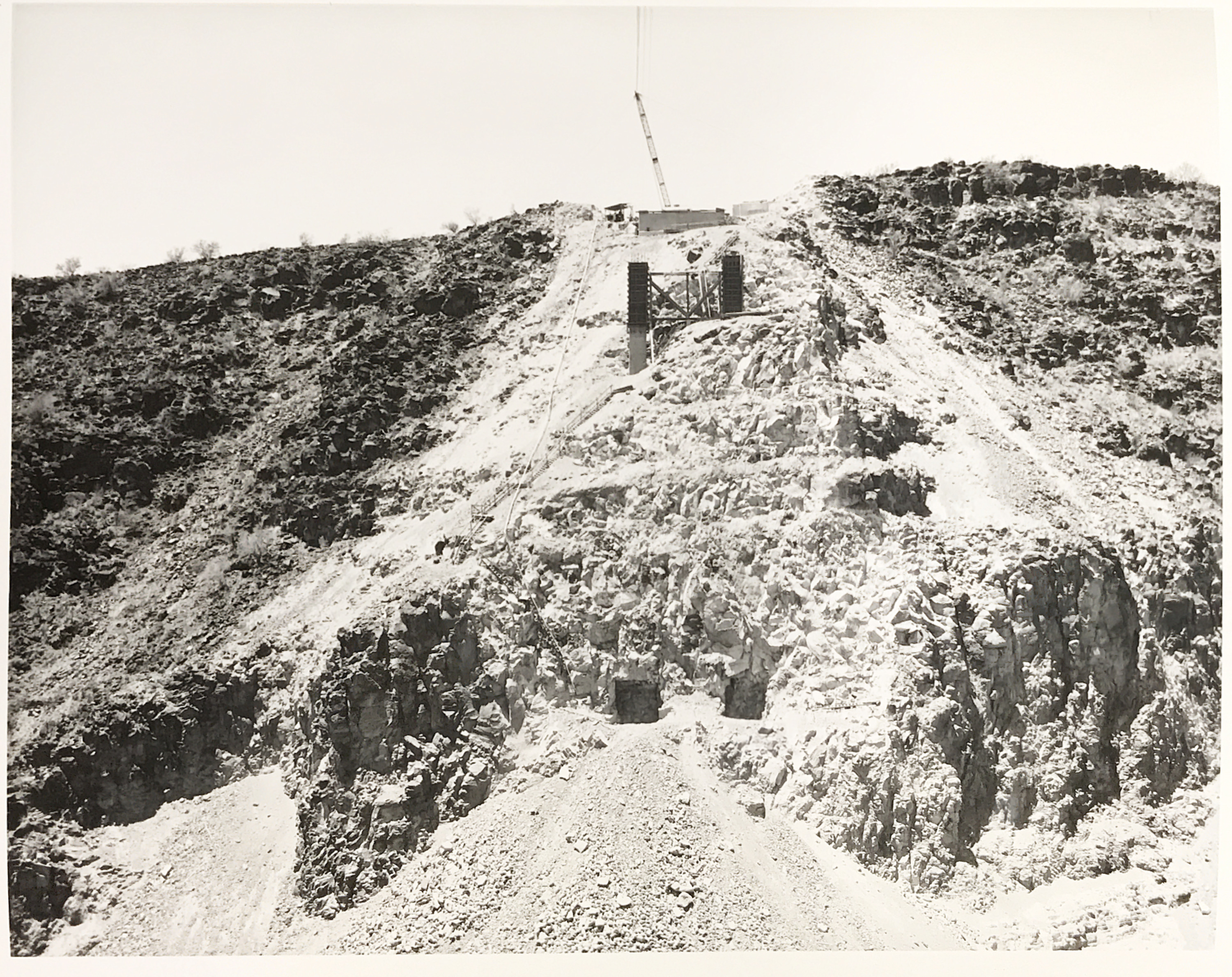 You may be familiar with the various bridges across the state highway system. Maybe you drive over some every day as you commute to and from work. But how often have you been afforded a glimpse of that start of a bridge from the bottom of whatever depression, river bottom, ditch, hole or canyon it's trying to cross? 
That's what we wanted to show you here. This photo was taken in July 1964 at Burro Creek. And, looking up, you can see the very beginning of the bridge that would carry US 93 over the creek between Nothing and Wikieup.
Arizona had decided to bring what was then State Route 93 south from the Nevada state line to Wickenburg to better accommodate travel between Phoenix and Las Vegas. This particular steel arch bridge was designed by veteran state highway department engineer Ralph Hoffman. Early in his career, Hoffman had also helped design Navajo Bridge, which spans the Colorado River at Marble Canyon. 
We can't speak for you, but just looking at that staircase desending from the top all the way down to where the bottom foundations are is giving us a slight sense of vertigo. 
The bridge would finally be complete and dedicated in 1966, marking it as one of the few projects during that time not directly related to the construction of an interstate. 
But times changed, and by the late 1990s ADOT saw the need to widen US 93 to accommodate even more traffic between Phoenix and Las Vegas. One of the first areas to be improved included Burro Creek. A twin bridge, finished in 2008, was constructed next to the original to help handle the increased traffic.
While driving across a bridge helps give you a sense of how much work went into constructing it, sometimes you can only appreciate the sheer magnitude of a thing by looking at it from the bottom up.