Traffic Incident Management helps to clear incidents, reduce congestion
Traffic Incident Management helps to clear incidents, reduce congestion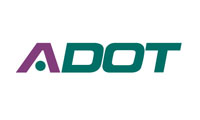 By Dallas Hammit
State Engineer/Deputy Director for Transportation
The goal for these monthly messages is to enhance awareness about transportation-safety issues, and when it comes to choosing topics, I find a lot of value in highlighting subjects that many drivers might be unfamiliar with. Traffic Incident Management (TIM) falls into that category.
While some people reading this are very knowledgeable on the subject, most motorists aren't aware of the methods employed by first responders to quickly and efficiently clear crash scenes. Drivers also might not realize why TIM is so critical.
TIM, defined in the Strategic Highway Safety Plan as "the coordinated process to identify, respond to and clear traffic incidents to prevent secondary collisions and reduce the duration of incident-related congestion," promotes consistent training for responders and focuses on safety and the efficient clearance of incidents.
TIM is valuable because every minute counts when responding to the scene of a traffic incident. Consider this: according to our partners at the Arizona Department of Public Safety (DPS), national statistics show that for every minute a vehicle is sitting adjacent to the travel lane or on the shoulder, the risk of a secondary crash increases by 2.8 percent.
Those secondary crashes are often more severe than the initial incident, which is why the effort behind TIM is so significant. It's also why a wide variety of ADOT employees have gone through the four-hour TIM responder course.
In addition to training, ADOT has a partnership with DPS, the Federal Highway Administration and the Maricopa Association of Governments that places state troopers at the ADOT Traffic Operations Center for a faster response, with the goal of reducing congestion and improving safety statewide.
All of this coordination is making a difference, and as drivers, we appreciate the efforts of all responders, including law enforcement, fire/EMS personnel, tow-truck drivers and ADOT's Arizona Local Emergency Response Team (ALERT). The best way to show that appreciation is to slow down and Move Over when you see flashing lights. It's not just a courtesy – it's the law. Arizona's Move Over law requires all drivers to move over one lane, or slow down and use caution, when passing any vehicle with flashing lights pulled to the side of any road or highway.
The next time you're Moving Over, I hope you'll think of all the people who are out there, putting into practice the TIM principles and working together to safely clear the road.