In Tucson, a wider Houghton Road bridge starts coming into view
In Tucson, a wider Houghton Road bridge starts coming into view
By Garin Groff / ADOT Communications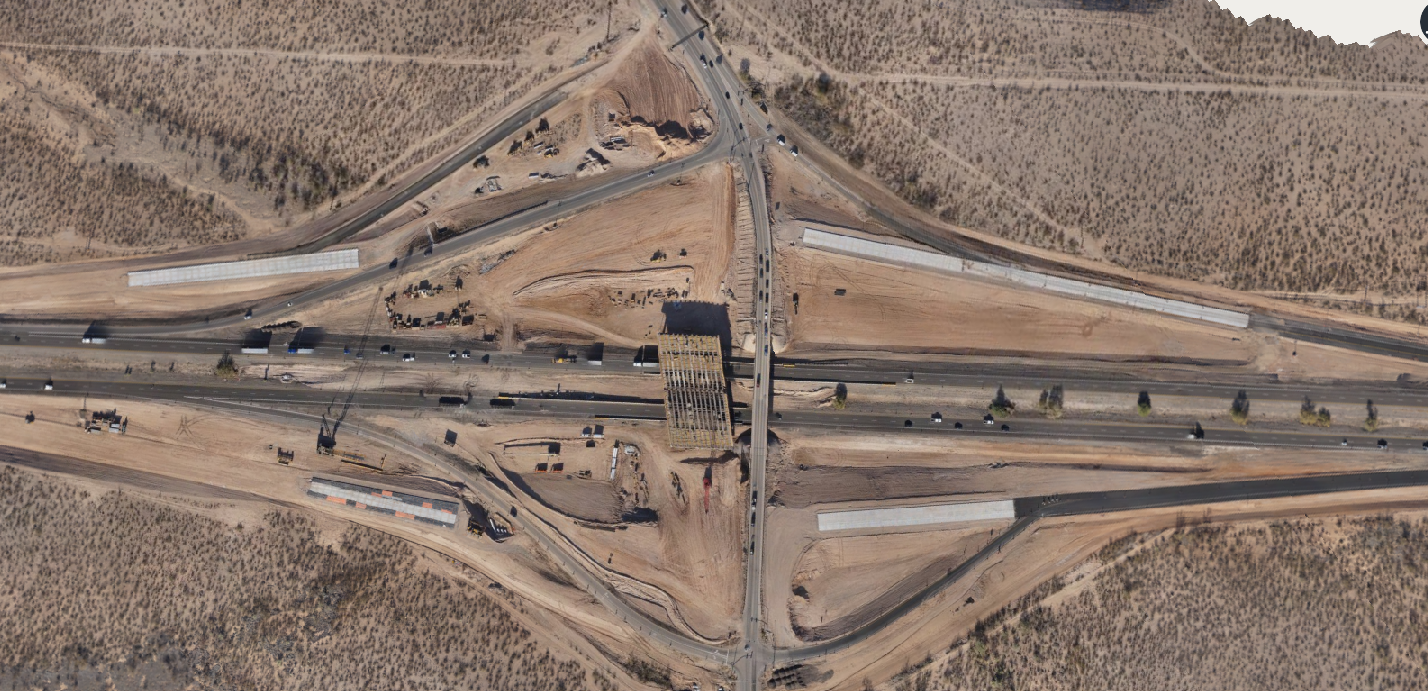 We've been sharing plans for a new and much wider Houghton Road bridge at Interstate 10 in Tucson for some time now, but we know it may have been hard to picture exactly what we've been talking about.
No more. Take a look at this aerial shot and you can see the new bridge is wide - even wider than the interstate below.
This photo from early January shows only the girders of the new bridge, as it doesn't have the concrete deck on top of it yet. Once the deck is completed later this year, it will accommodate six lanes of traffic rather than the two lanes on the existing structure. It's all part of a $24.4 million interchange replacement project to improve safety and traffic flow in this rapidly growing area southeast of downtown Tucson.
You probably also spotted that the photo shows sections of concrete that will form the new ramps. They're being built in stages, so drivers should expect periodic changes as traffic is gradually shifted onto larger sections of the new ramps through the rest of 2021. Through the rest of the project, occasional nighttime closures are possible on the ramps as well as on Houghton Road.
However, drivers should expect periodic overnight lane restrictions on I-10, including this week. Each weeknight, crews will reroute one direction of I-10 up and over the entrance and exit ramps. The other direction of I-10 will be reduced to a single lane. Houghton Road will remain open, but expect delays of up to 15 minutes. The work is scheduled from 9:30 p.m. to 5:30 a.m. as crews work on bridge piers and abutments.
Drivers can expect to take advantage of the new bridge and ramps by the end of 2021. 
And a reminder: The Houghton Road interchange will be the first diverging diamond interchange in southern Arizona. To learn more about that kind of interchange or the project as a whole, please visit azdot.gov/i10Houghton.