Vote for the winner in ADOT's Safety Message Contest
Vote for the winner in ADOT's Safety Message Contest
By Doug Pacey / ADOT Communications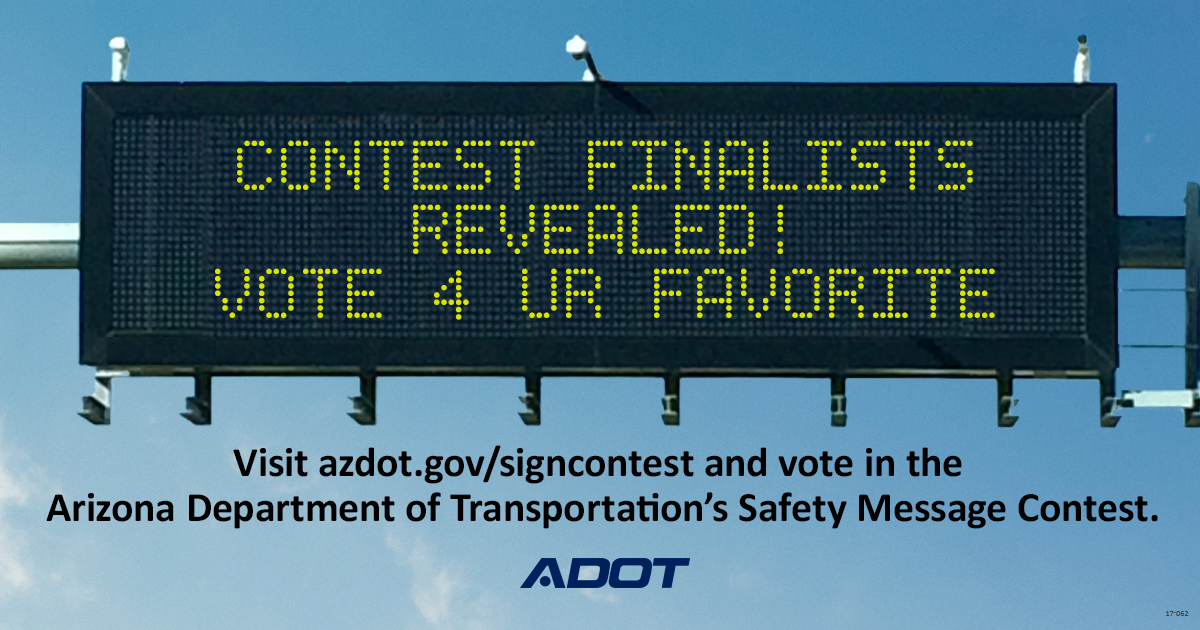 Earlier this week, ADOT announced the 12 finalists in our 2020 Safety Message Contest. You can view the messages and vote for your favorite through Sunday, May 17 at azdot.gov/signcontest.
ADOT received more than 4,000 message entries in the contest this year. We considered a few factors when whittling that big number down to a dozen messages. First, we wanted the finalists to represent a variety of safety topics. These messages we selected cover car seats, distracted driving, drowsy driving, speeding, turn signals and more.
We also wanted the finalists  to have different tones. Some are serious and straightforward, some rhyme, some are funny (we think so, at least) and some use a play on words or puns. 
No matter your interest in topic or tone, we think there's something for everyone. So, check out the messages and vote for your favorite. We'll display the top two vote-getters on dynamic message signs statewide.