Why does ADOT replace perfectly good highway signs?
Why does ADOT replace perfectly good highway signs?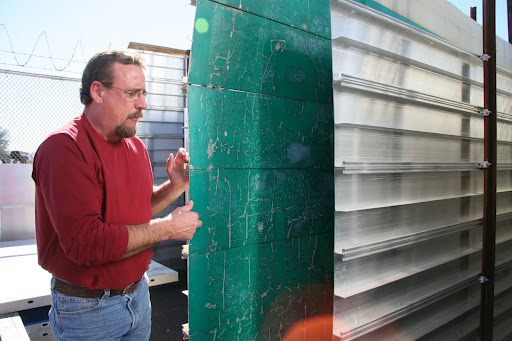 We received a question on our Facebook page last week asking us why, in this time of tight state budgets, ADOT is spending money to swap out what appear to be perfectly good highway signs. We thought it was a great question, so here's the answer…

The primary reason is simple: Safety!

All highway signs – from green guide signs, to white speed limit signs, to blue service signs - are coated with a special reflective material that helps drivers see them clearly at night. The official term is retroreflectivity: a material's ability to return (retro) most of the light back to its originating light source, in this case, back to the vehicle.

Signs that are damaged, weathered, or worn, can still appear perfect during the daylight hours, but in reality, the reflective surfaces may have already begun to deteriorate, making it hard to read at night. And while only one-quarter of all travel occurs at night, approximately half of all traffic fatalities occur at this time.

ADOT maintains roughly 500,000 signs around the state, most of which have an average life span of 10-15 years. ADOT swaps out the old signs based on which section of highway needs it the most.
The current sign rehabilitation program, which includes replacing signs along I-8, I-10, I-17, I-40 and State Route 51, is funded primarily through federal funds specifically dedicated for highway signage. Over the next five years, $5 million will be spent on freeway sign replacement efforts.

In addition to replacing aged signs, ADOT will update sign legends and add new city names to meet the needs of Arizona's changing and growing communities. ADOT crews also will replace sign posts and foundations that do not meet current structural standards for height or placement location.

Signs are also replaced during highway widening projects such as the Loop 101 HOV project in Phoenix.