Don't Park Your Cars Yet: Arizona Still Needs its Highways for a Robust Economy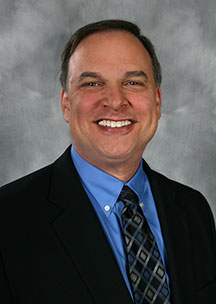 A recent Phoenix Business Journal blog post suggested it is time for Phoenix-area residents to park their cars and focus on public transit instead of freeways to solve the metro area's transportation needs. The writer referred to the Arizona Department of Transportation's request for public comments on a study for State Route 30, a highway that would run east-west through a portion of the Southwest Valley and provide a second major east-west freeway serving the urban area of Maricopa County, and connect the future Loop 202 South Mountain Freeway to Loop 303 and State Route 85.
The writer espoused the view of public transit as a necessary mobility mode in a major metropolitan area to reduce the reliance on cars. To suggest, however, that Phoenix does not need additional freeways and that transit alone can address this region's transportation needs is short-sighted at best.
The reality is that the potential SR 30 freeway is more than just a new commuting corridor. It is a part of the comprehensive Regional Transportation Plan developed by the Maricopa Association of Governments (MAG). This is the plan approved by Maricopa County voters in 2004 as Proposition 400, with a 20-year, half-cent sales tax to fund the plan's development and implementation.
This Regional Transportation Plan — which currently looks out to 2035 — is actually a multimodal approach encompassing all transit modes. Approximately one-third of the revenue generated by Proposition 400 is plugged into public transit projects because MAG planners recognized the mobility and economic benefits of public transportation corridors. In fact, the Valley's light rail line used by the blog writer to travel to/from his home in central Phoenix was constructed, in part, from Proposition 400 funds. Another portion of the funds was used to construct or widen the loop freeway system the writer uses when he gets in his car to drive to points of interest around the Valley, or connect to interstate freeways that leave the Valley en route to a campsite in the Rim Country, a beach in San Diego or Grandma's house in Poughkeepsie.
Here is the big picture of transportation that ADOT must view: A Valley freeway is not just about Phoenix … and transportation is not just about moving people from A to B. Valley freeways are extensions of interstate commerce. Transit does nothing to facilitate the movement of commerce, which can be as personal as an Amazon order delivered to your doorstep and as global as transporting manufactured auto parts from an Arizona factory to an assembly plant in Mexico.
The writer is correct: Cities with robust transit systems have stronger economies. Add a robust freeway system to the transportation mix, though, and now you have a totally vibrant, world-class Phoenix (and statewide) economy connected to regional and global markets. Look to California and Texas, and you find $1 trillion markets waiting to pay for goods manufactured by Arizona industries. Look to Mexico and you'll find Arizona's No. 1 trading partner to the tune of $14 billion a year. All are connected to Arizona by highways that make up our Key Commerce Corridors.
Freeways also create major job opportunity clusters. According to MAG, one-third of the jobs in Maricopa County are located within one mile of the Interstate 17/Interstate 10 corridor. Rivulon, a new master-planned business park that recently broke ground in Gilbert, was sited specifically because of access to the Loop 202 Santan freeway.
Keep in mind that per state law, ADOT's gas tax revenue can only be used to fund the state's highway system, not the development of transit. Our statutory role for transit is to distribute federal transit funds to local jurisdictions. We are even using federal dollars to study the potential for a passenger rail line between the state's biggest population centers — Tucson and Phoenix.
Transit has to be among the options explored for mobility in any region, but it isn't the solo solution. In Maricopa County, when MAG planners see a need for a freeway, ADOT is obligated to study potential routes, because that represents and supports a multimodal transportation system.

ADOT conducts studies with an eye to what is good for the state as a whole, not simply a particular region. A balanced, multimodal approach to transportation, one that combines traditional highways with public transit options — all funded by sustainable means — is the best long-term solution for Arizona's future.