A new perspective on az511.gov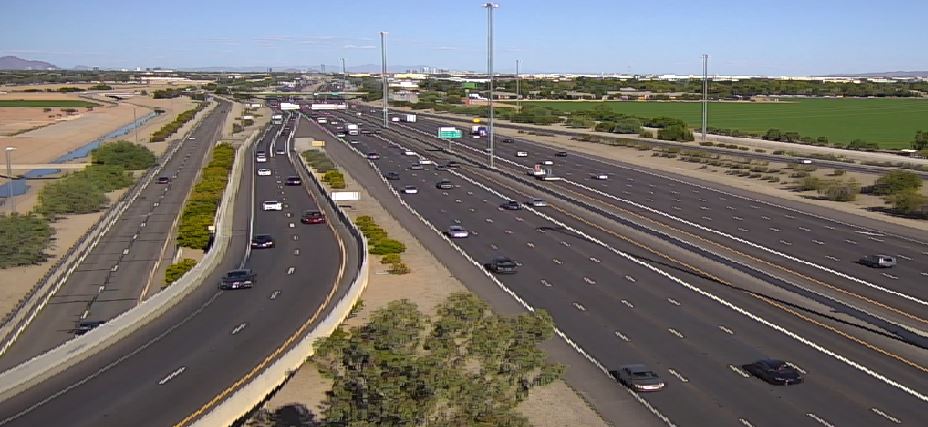 By Caroline Carpenter / ADOT Communications
If you're a regular visitor to az511.gov, you may have noticed some new additions! We've added cameras in the Phoenix area so drivers can get a better idea of road conditions before they hit the highways.
For the past couple of months, ADOT traffic operators have been testing the new cameras. The cameras are now out of the testing phase and available for everyone to see.
Along Interstate 17 in north Phoenix, from Loop 101 to Anthem, 14 new cameras have been added. To view the cameras, head to az511.gov and make sure "Cameras" is check-marked in the upper right corner.
West Valley drivers will appreciate the new views of Interstate 10. Motorists can now check their commute from 83rd Avenue to Bullard Avenue.
Eight outdated cameras through the Deck Park Tunnel have been replaced with new high definition cameras providing a clearer picture of traffic.
Traffic cameras are used by the Traffic Operations Center to get a better view of crashes, helping to increase response time and clear the roads faster.