From the Director: National survey charts Arizona's travel patterns, needs
By John Halikowski / ADOT Director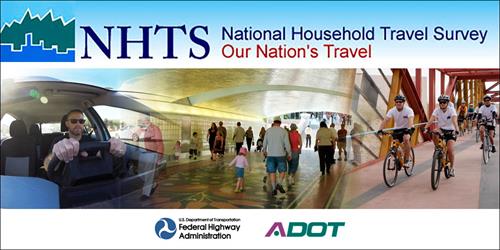 In collaboration with the Federal Highway Administration, ADOT is participating in the National Household Travel Survey. This survey, conducted by the U.S. Department of Transportation, is a year-long effort to assess the travel patterns of randomly selected households throughout the country. By law, all information is kept confidential.
For ADOT, this national travel survey serves as an important planning tool. The survey results help ADOT plan for the future by knowing which roads folks travel on a daily basis, length of travel and where travel occurs in the state.
While only 30,000 households in Arizona will be contacted to participate, ADOT wants as much input as possible. We created a self-reporting survey that is short and simple. The information will enhance our efforts in designing and improving our state's transportation system. Your input is important.
Please visit azdot.gov/NHTS and tell us your travel story.
---

This post originally appeared on ADOT Director John Halikowski's
LinkedIn page. He has led the agency since 2009.