Research Program
Projects administered by the Research Center focus on research that can be applied to improve ADOT processes and products. Research projects address the full range of topics of interest to the department. Projects are managed by Research Center staff and conducted in partnership with the public sector, private sector, and university investigators under contract with ADOT. The center's products and processes are described in the 2020 ADOT Research Center Program Manual.
Research results are documented in published reports that are developed according to the Research Center specifications. Researchers preparing deliverables for studies contracted in 2018 or later should refer to Specifications for Preparing Written Research Deliverables. Those preparing deliverables for studies contracted earlier than 2018 should follow ADOT Specifications for Preparing Research Reports.
Refer to the Frequently Asked Questions page for more information.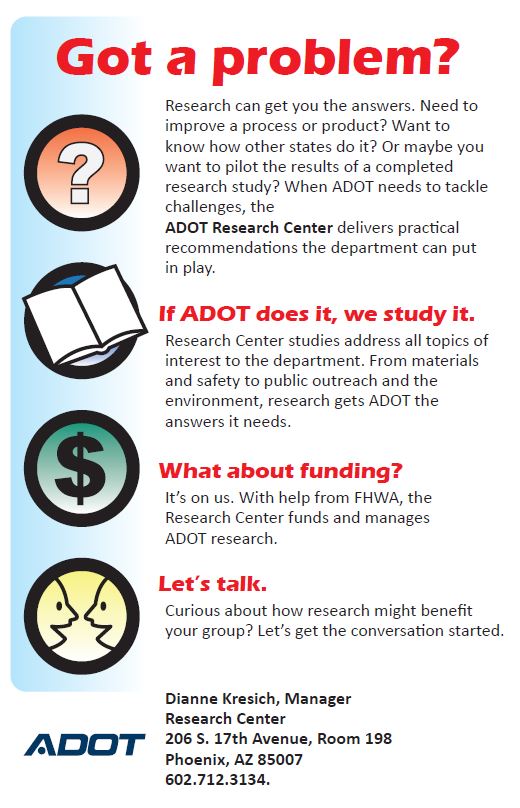 Call for Research Ideas 2020