Interstate 19: San Xavier Road to Interstate 10 Study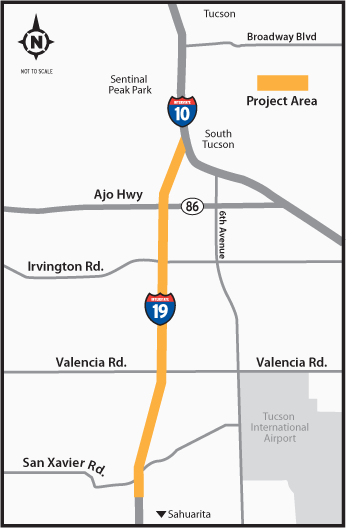 Completed 2012 - ADOT, in association with the Federal Highway Association, evaluated improvements to I-19 to alleviate congestion and increase capacity within the corridor. The purpose of this project was to evaluate long-term improvements (2030) to I-19 between San Xavier Road and the I-10 / I-19 traffic interchange.
ADOT and FHWA has evaluated the need for construction of the ultimate or long-term improvements and identified those improvements in the Final Design Concept Report, to meet the needs of the traveling public.