Throwback Thursday: Driver license testing
Throwback Thursday: Driver license testing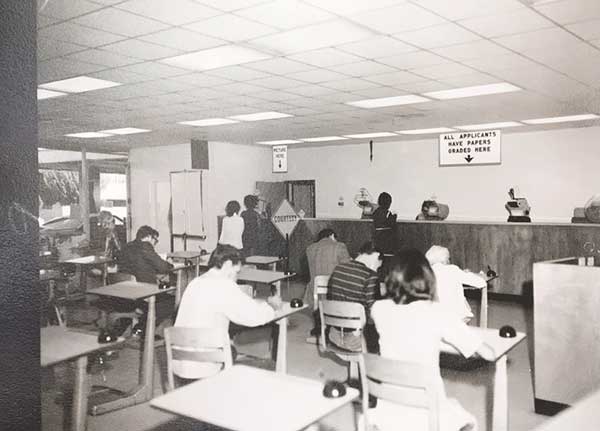 By Laurie Merrill / ADOT Communications
As if the hairdos and outfits weren't enough to date this era, driver license tests have also come a long way since this Arizona Department of Transportation Motor Vehicle Division photo was snapped decades ago. If, like me, you learned to drive in the days before computers, this photo of people sitting at classroom-style desks, complete with pencil holders, will look familiar.
Today, would-be licensees who take the 30-question, multiple-choice test do so at a computer using a touch screen. Audio assist is available.
In an even larger technological leap, teenagers hoping to get their learners permits are flocking to the Permit Test @ Home, a new online option that ADOT introduced earlier this year.
Some things don't change. The way we take the tests reflects the electronic revolution, but the content still stems directly from the Arizona Driver License Manual. Serious studying is still required.