Adopt a Highway: Judie's 20-year memorial on State Route 69
By Mary Currie / ADOT Communications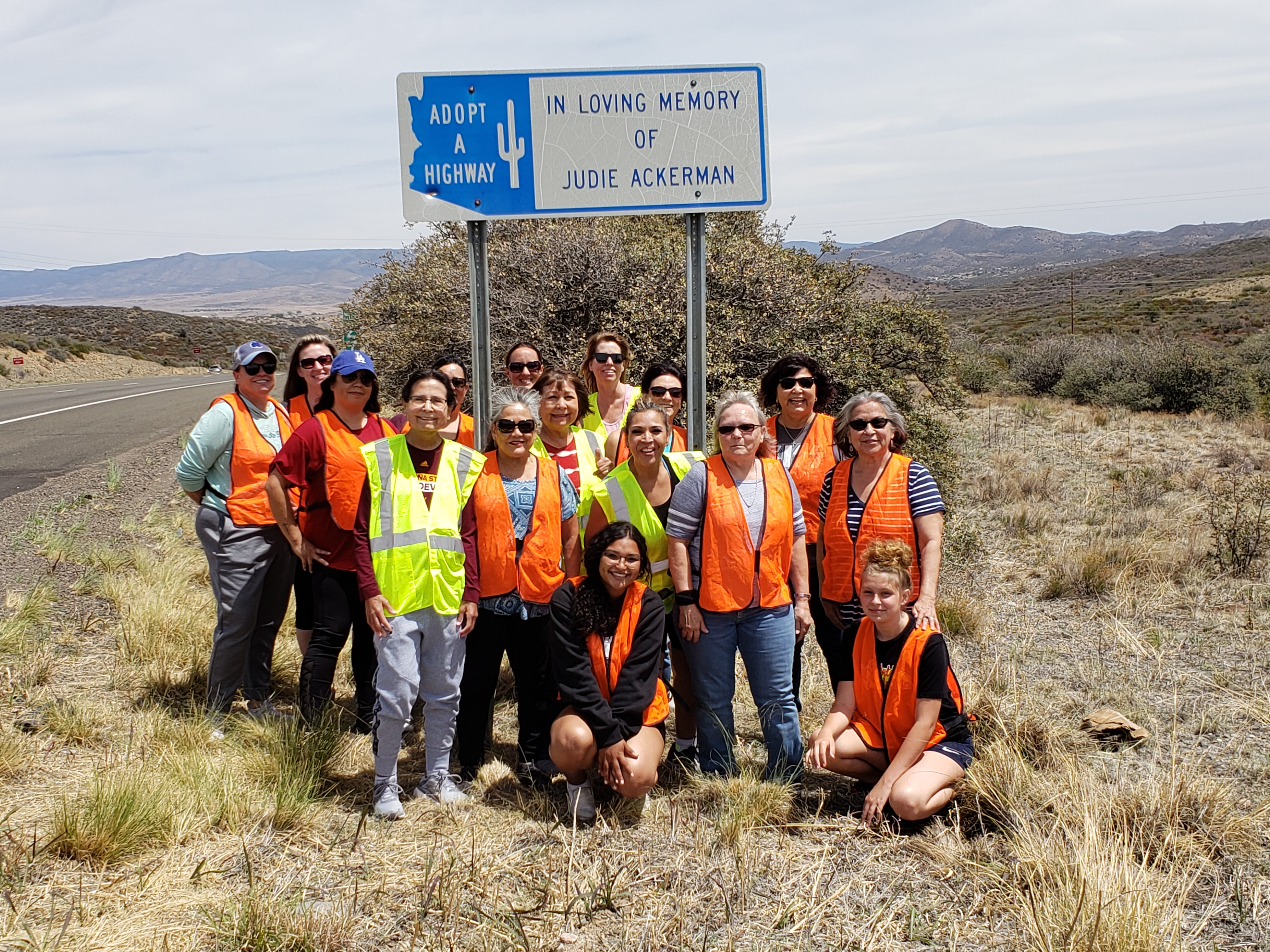 Inspiration can be found in many places. One Adopt a Highway volunteer found hers on a road trip between Peoria and Eden - Arizona that is.
When Lina Rodriguez would travel to see her mom, along the way she saw Adopt a Highway Volunteer signs. The signs she passed inspired a memorial adoption. Rodriguez thought adopting a highway might be a good way for a group of friends and colleagues to honor a dear friend, Judie Ackerman, who was killed by an impaired driver. That was twenty years ago.
This year on May 1, the Arizona Department of Transportation honored Rodriguez and her group of volunteers for two decades of volunteer service. The memorial sign, "In Memory of Judie Ackerman," is located on State Route 69, south of Dewey-Humboldt in Yavapai County.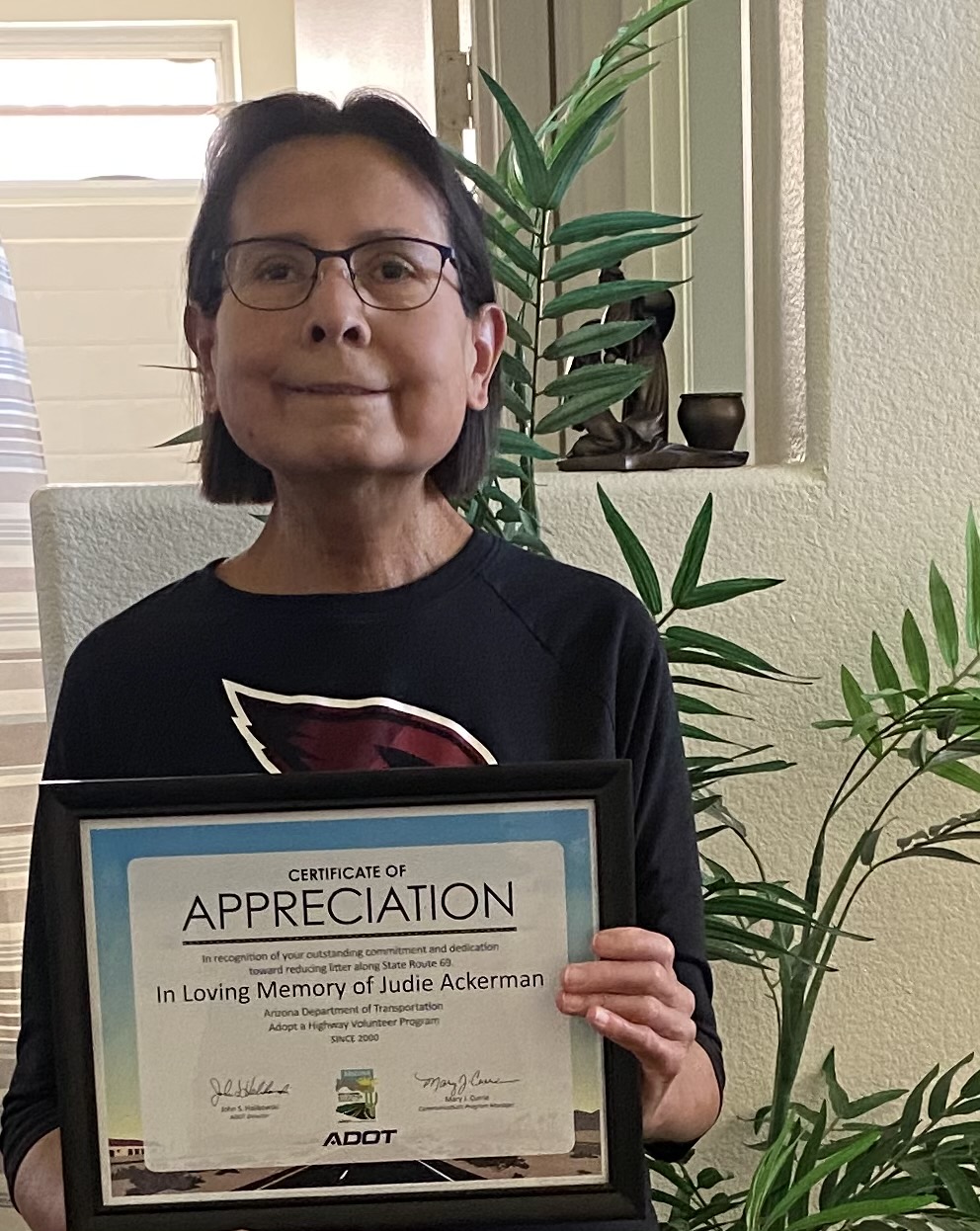 "I have an awesome group of ladies that help clean every year. It can vary from 4 to 16 participants. It is almost always, ladies only, because we then head into Prescott and spend the night. It is our ladies getaway weekend since we are all from the Phoenix area," Rodriguez said. "We all enjoy cleaning the highway because once we are done we have a sense of accomplishment knowing that we are helping our beautiful state of Arizona to stay beautiful."
If you are interested in caring for a segment of highway in memory of your loved one, please visit the Adopt a Highway website to learn how.