ADOT Kids: Keeping pollution out of stormwater helps Keep Arizona Grand
ADOT Kids: Keeping pollution out of stormwater helps Keep Arizona Grand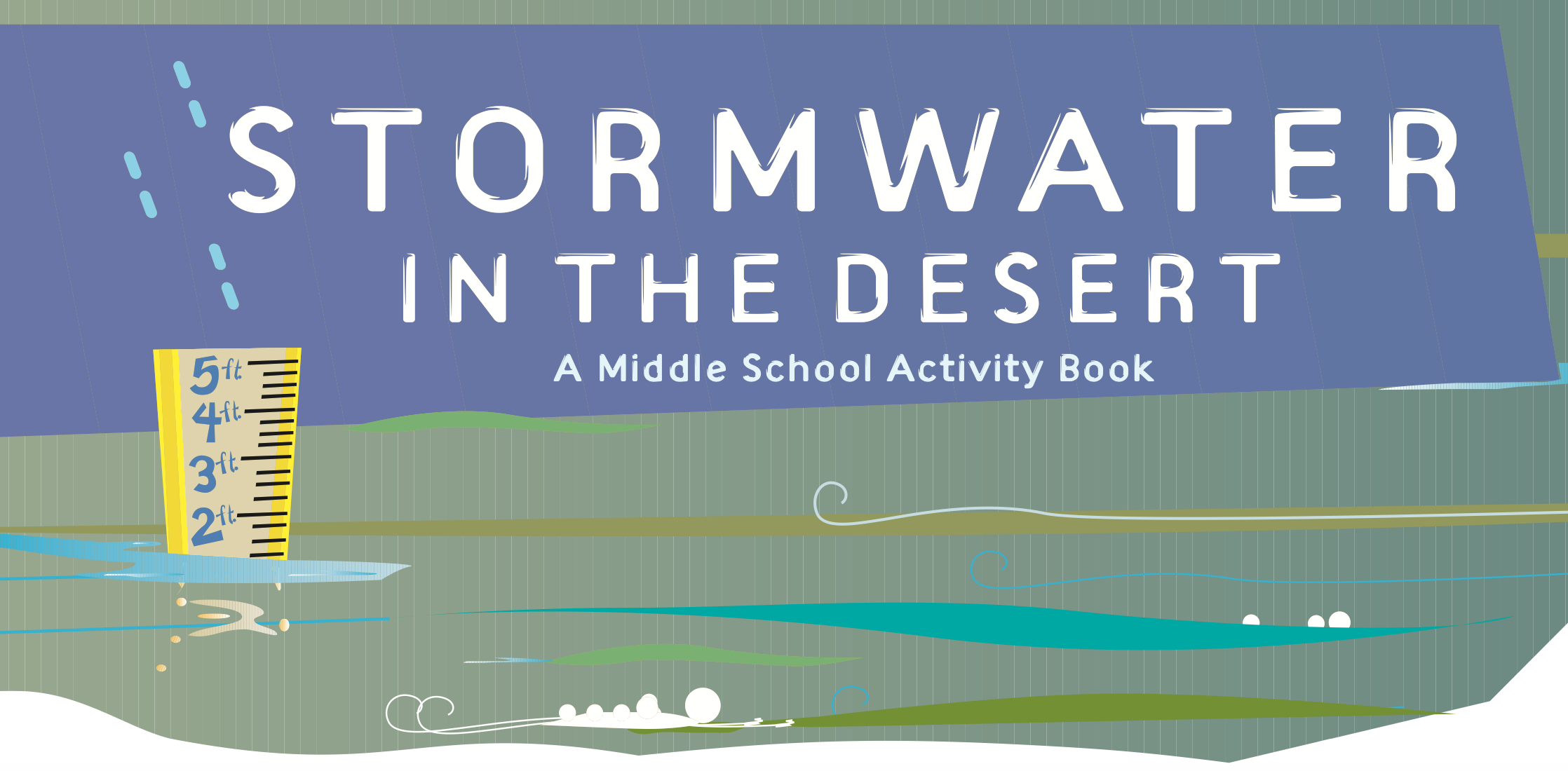 EDITOR'S NOTE: During this unprecedented time, ADOT is creating transportation activities for kids. Please visit azdot.gov/ADOTKids or use the hashtag #ADOTKids on ADOT's Twitter, Facebook and Instagram accounts to see what we have going on. (This blog was originally posted in 2020)
By David Rookhuyzen / ADOT Communications
Have you ever asked yourself where does all the water go? Believe it or not, the answer has a lot to do with this week's ADOT Kids activity about Keeping Arizona Grand by reducing litter. 
After a decent rainfall in Arizona, washes and gutters run, and puddles are everywhere. But usually it's gone the next day. So what happens to it all?
Those are some big questions – so much so that ADOT is a partner along with Maricopa and Pinal counties and more 20 central Arizona cities and towns in the Arizona Stormwater Outreach for Regional Municipalities, or AZSTORM.
Everyone has concerns when it comes to stormwater, which is the term for water that comes from rain and can't get immediately into the ground. That includes everything flowing off roads, driveways, sidewalks and parking lots. 
To help explore the answers, AZSTORM created a "Stormwater in the Desert" activity book for middle-school students. This colorful and informative activity book walks you through the how rain falls in the Sonoran Desert, the water cycle, watersheds, land topography, surface types, storm safety and what groundwater is. You'll also learn how important it is to keep stormwater from being polluted. At ADOT, for example, we see litter often getting swept up by stormwater, which can clog freeway drainage systems and keep water from getting where it needs to go. 
But this isn't some dry textbook. Along with the facts and explanations, there are puzzles, games, tests and experiments to help you immerse yourself in how water gets around. You'll also find links to websites and online games to help you keep exploring what water means to those living in the desert.
You can find a PDF of the activity book here. 
If you've ever been curious about your city's stormwater system, why flash floods happen or how to help stop water pollution, now is the perfect time to learn! It's another way kids can help Keep Arizona Grand.