Contest names ADOT's dust storm ditty
Contest names ADOT's dust storm ditty
By John Tucker / ADOT Communications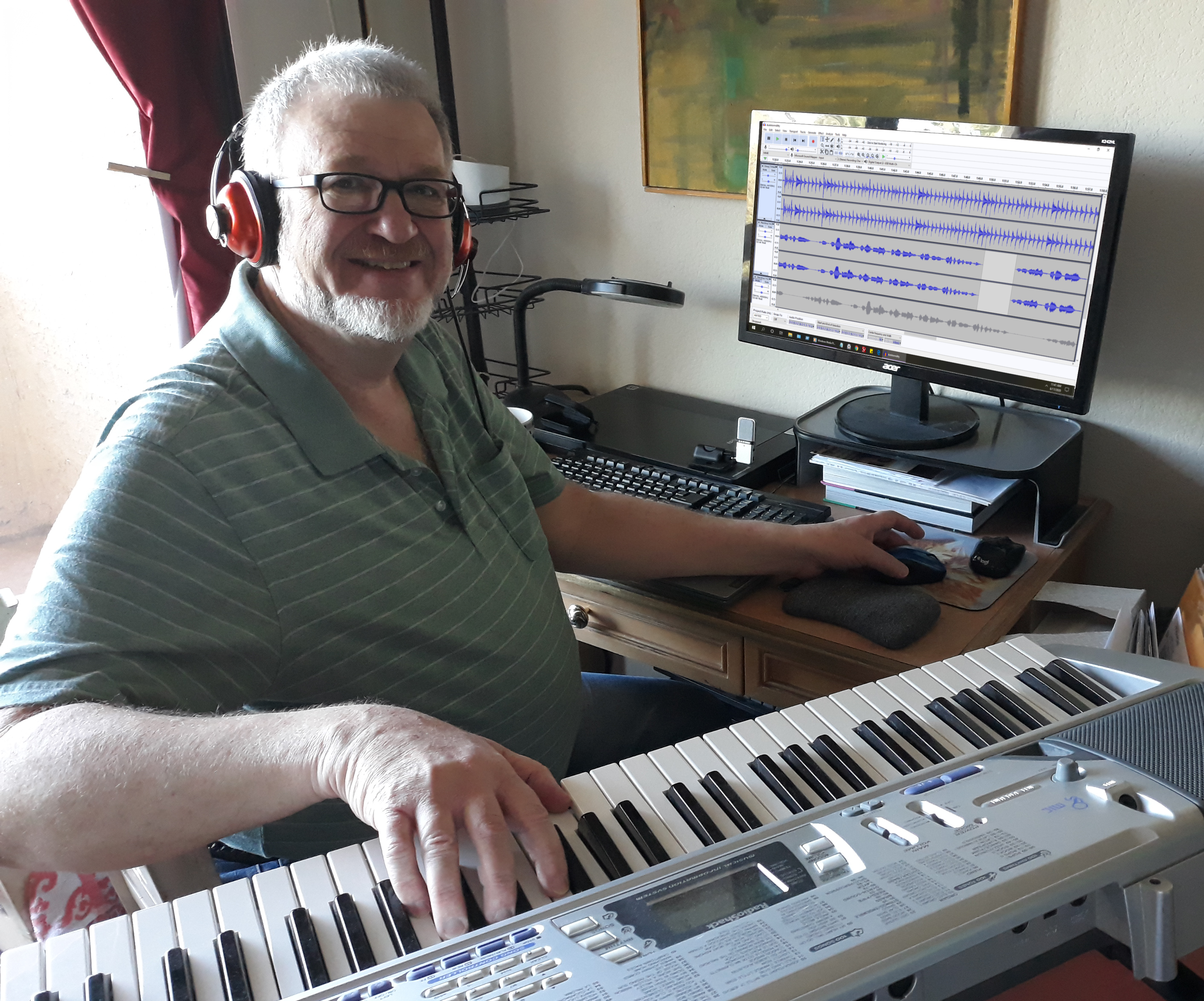 It's a tale as old as dust. Two down-on-their-luck songwriters team up and, against all odds, finagle a meeting with producers of a wildly successful website. At the meeting, the duo pitches co-writing a theme song. The producers are not impressed and summon security to toss the pair out. But one producer speaks out. She proposes giving the duo a chance, but with a catch. They must produce a song about dust storm safety and turn it around in one day. If they succeed, it might lead to future opportunities.
The songwriters take the challenge, write a catchy song and recruit gifted musicians to record it. The resulting recording takes the land by storm, becoming No. 1 Solid Gold on the Billboard Hot 100 and significantly boosting the website's profile.
The account above is based on a true story, but I've taken artistic license with the facts for dramatic effect.
Now, it's time to reveal the true back story of this "Behind the Music" tall tale.
John Walradt and I both work at ADOT – John as a graphic designer and I as a community relations project manager. We've played music together in the past and both enjoy songwriting. We decided to approach our co-workers in charge of the ADOT Kids program about adding some music to the interactive website.
The ADOT Kids producers warmed to the idea after hearing recordings of some of our individual songs. Our first thought was to co-write a theme song for the website, but the producers saw an opportunity to try something different to promote ADOT's annual Pull Aside, Stay Alive campaign, which focuses on dust-storm safety. They asked us to compose a song for young people that emphasizes how to stay safe in a dust storm.   
John composed the verses and I wrote the chorus. We split up the lyric writing, each penning a verse and collaborating on the chorus. We recorded a rough cut of the song and shared it with the ADOT Kids producers who approved the project.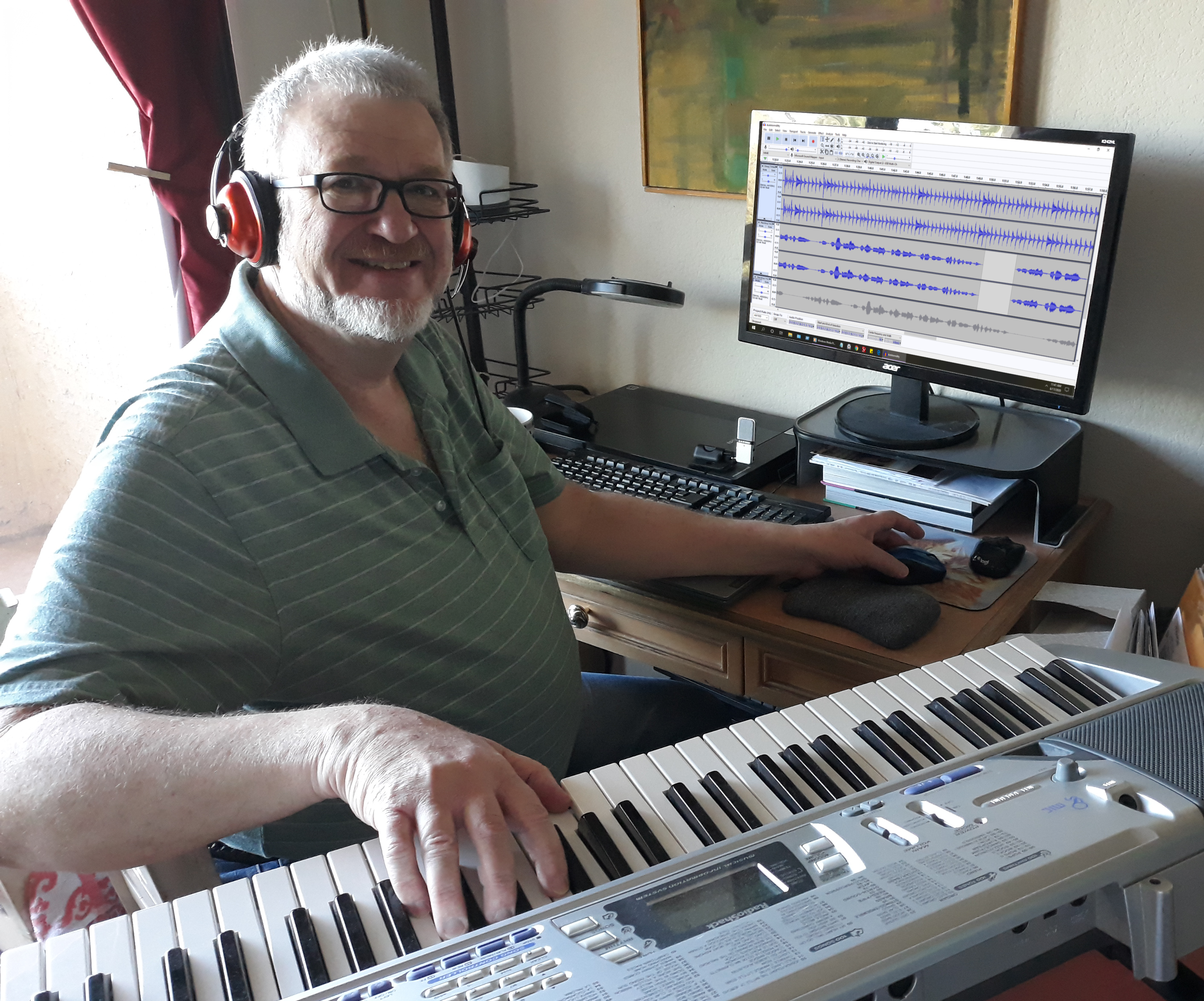 Next, we recruited in-house talent to help us record the song. In keeping with safety guidelines due to the current public health situation, we recorded the song parts individually. With help from ADOT's Video Services team, I laid down a guitar track and lead vocal track in the recording booth at ADOT. That me in the booth in the top photo. Next, Gaby Kemp, another community relations project manager, and her talented daughters Naomi, 7, and Raquel, 6, added enthusiastic background vocals.
Doug Nick, assistant communications director for customer outreach and an accomplished drummer, recorded a drum track at home and emailed it to John, who added a keyboard part and vocal harmony in his home studio. As this photo shows, John mixed all the tracks and, voilà, the yet-unnamed dust storm song was brought to life.
Although the "true" story pales in comparison to the hyped "Behind the Music" version, I still feel like we turned dust into gold, gold forged through teamwork and a spirit of fun.
There's just one little catch: This future hit still needs a name! And that's where you come in. Whether you're a kid or a kid at heart, we need your help coming up with a fun title for our song.
So here's how you help. First off, give our song a listen, then email your idea for a title to [email protected] by close of business Monday, July 6, and we'll pick our favorite. We'll announce the winners next week on the ADOT Blog and on ADOT's social media channels.