Throwback Thursday: I-17 in 1970
Throwback Thursday: I-17 in 1970
By John LaBarbera / ADOT Communications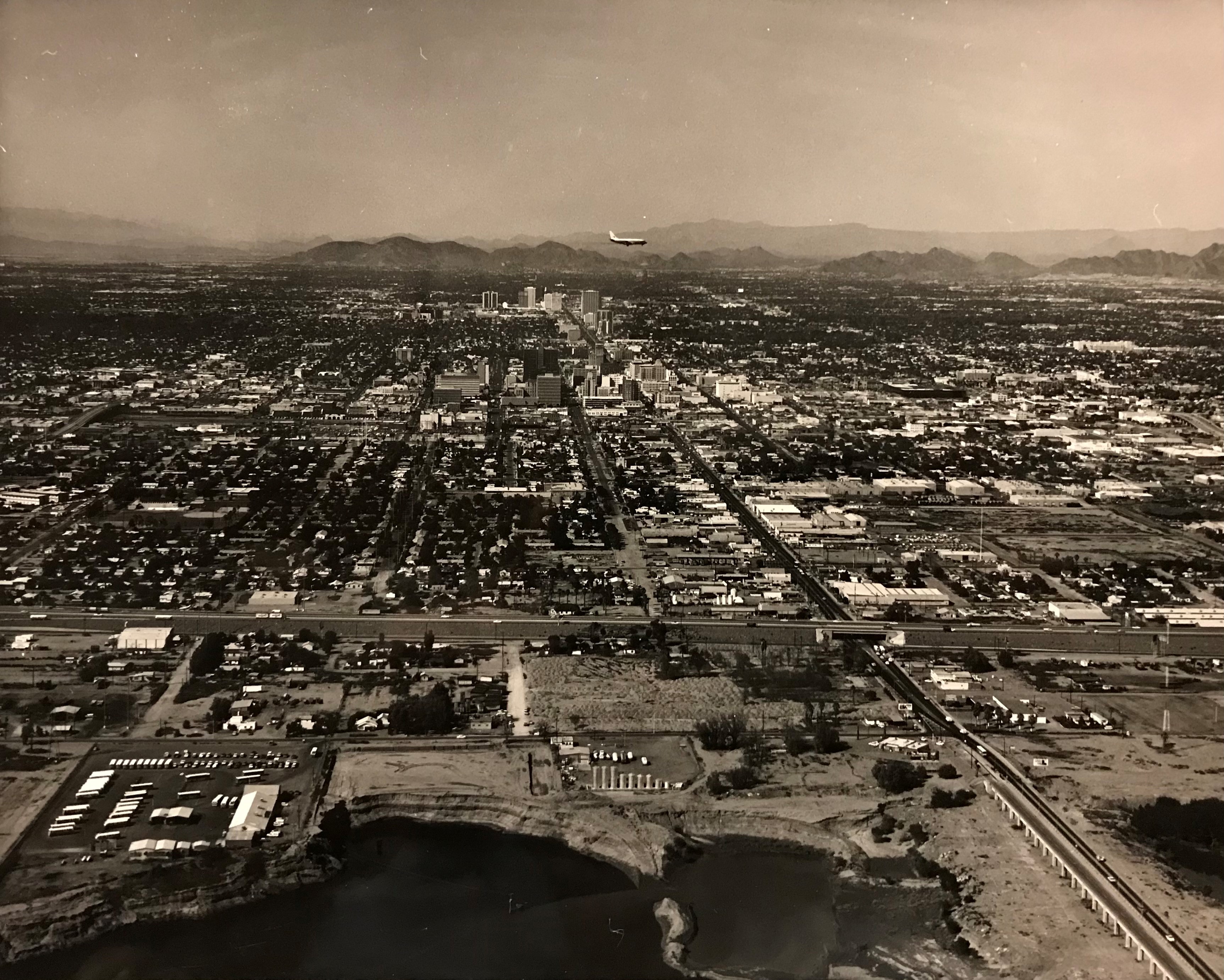 This Thursday, we're throwing back more than a half century with this entry from 1970.
In the foreground, we see Interstate 17, which, two years earlier, was officially dedicated as Maricopa Freeway from 16th Street to the Durango Curve, and as Black Canyon Freeway north to Carefree Highway.
Cars can be seen zooming across the highway, crossing over Central Avenue. The overpass, Central Avenue Bridge, underwent a modernizing reconstruction project last year. 
Central Avenue is seen in this photo transporting motorists to and from downtown Phoenix and beyond, just as it ends at the cusp of the North Mountain Preserve in Sunnyslope.
This snapshot from 1970 does not look all that different from today. Though I-17 may be wider, downtown may have a few more skyscrapers, and we generally shoot photos in color, though film is definitely a thing of the past.