ADOT Kids: Art and answers to your litter ​questions
ADOT Kids: Art and answers to your litter ​questions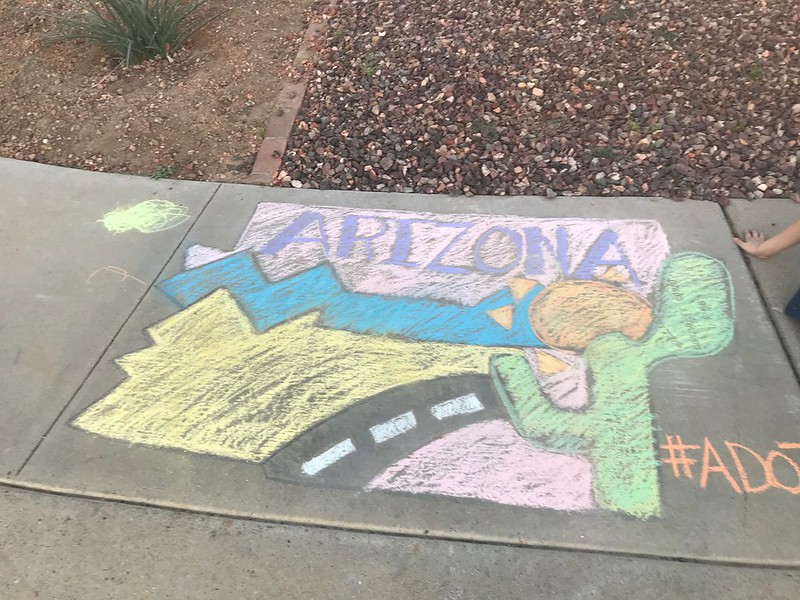 EDITOR'S NOTE: During this unprecedented time, ADOT is creating transportation activities for kids. Please visit azdot.gov/ADOTKids or use the hashtag #ADOTKids on ADOT's Twitter, Facebook and Instagram accounts to see what we have going on.
By Mary Currie / ADOT Communications
We've been encouraged by all the kids who want to Keep it Grand and have participated in our art challenge! Your work encouraging others to avoid littering has been great. Litter is unsightly and not good for our environment. It's also very expensive to pick up. So it's really important for us all to do our part in keeping Arizona beautiful. 
Besides amazing works of art, we also received questions, like this one from 12-year-old Rohini​:
​How much litter is on our highways?
W​e checked with our maintenance crews and l​ast year ​in the Phoenix area alone, they collected more than 630 tons of litter. That's about the weight of 16 ​gray ​whales​!​
This question came in from 8-year-old Daniel of Prescott Valley:
Why do people litter the highways?
We don't know why people litter, but we do know that all types of litter are collected by Adopt a Highway volunteers along Arizona's highways. Volunteers have collected cigarette butts, soda cans and water bottles. Sometimes these items are blown from truck beds or vehicles while traveling. This type of littering is easy to prevent by simply stashing your trash in a small litter bag it in your vehicle and tossing it in a trash can at your next stop.
You had a lot more great questions that I answer in today's video at right. You'll also be able to see some of the artwork that was submitted. All of the Keep It Grand drawings you sent are in the slideshow below.
​If this is the first ADOT Kids activity you've participated in, please make sure you check out our free Zoom backgrounds and No-Litter Lucy maze. Our current activity asks kids to design bridges! You can find all of our ADOT Kids activities at azdot.gov/ADOTKids. and the ADOT Blog at azdot.gov/blog. Please check back often because there are new ones coming out all the time.
Now let's look at everyone's terrific art!