Friday Five: We'll take you to the moon and back
Friday Five: We'll take you to the moon and back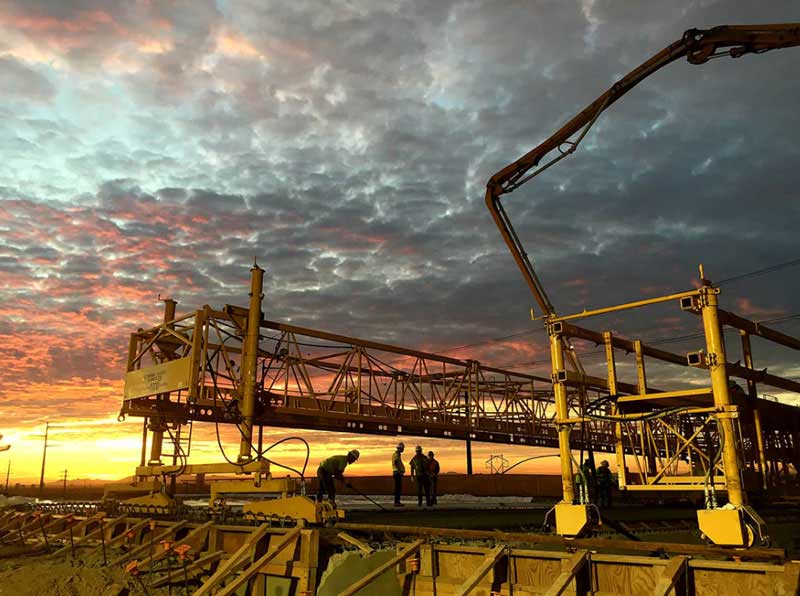 By Caroline Carpenter / ADOT Communications
The #FridayFive is taking you from the sun to the moon to a Broadway show. Keep reading and it will all make sense! Don't forget to follow the hashtag #FridayFive on social media to see what others are sharing from their week.
1. We're kicking off this week's #FridayFive with the photo above featuring work on South Mountain Freeway set against the backdrop of Arizona's amazing skyline. The Loop 202 South Mountain Freeway is already more than 35 percent complete, but construction will ramp up even more this year. The latest updates are available on the project's Facebook page and at SouthMountainFreeway.com.
2. While our cameras usually only see traffic, we occasionally spot animals or great sunsets on our cameras. If you weren't up early enough on Wednesday morning to catch the Super Blue Blood Moon, our high-definition traffic cameras captured it and we shared it on our social media pages.
3. The MVD is testing expanded hours in 11 communities across the state and will open at 7:30 a.m. We took a Facebook poll and most of you were in favor of the expanded hours. For those of you who aren't early risers, many MVD transactions can be conducted online at ServiceArizona.com.
4. We hope you've marked your calendar and will join us next week in Tucson for a public meeting on the Interstate 10 and Houghton Road interchange. The meeting will focus on the proposed replacement of this traffic interchange. It begins at 5:30 p.m. on Thursday, Feb. 8, at Empire High School.
5. "Hamilton," the hit Broadway musical, debuted at ASU Gammage earlier this week. You might be wondering what a Broadway show has to do with transportation. We used this opportunity to tie transportation safety to a local event and remind drivers to be safe on the roads. The signs spawned the hashtag #ADOTaMusical on Twitter and even caught the attention of the Hamilton creator, Lin-Manuel Miranda.