For the MVD, these awards are a big deal
For the MVD, these awards are a big deal
By Doug Pacey / ADOT Communications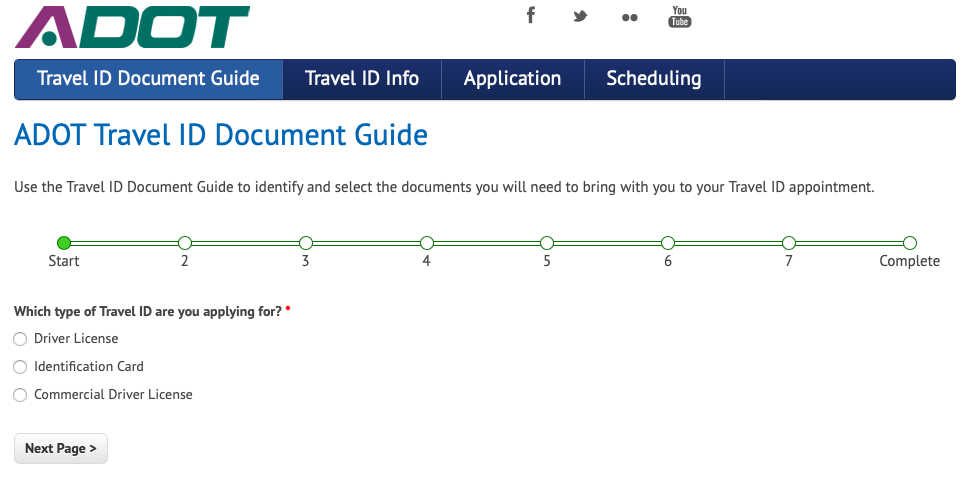 Unless you're in the service of issuing driver licenses, vehicle titles and registrations, you probably haven't heard of the American Association of Motor Vehicle Administrators. But if you are, like the thousands of people working at the Arizona Motor Vehicle Division, the AAMVA Awards are a pretty big deal.
And Arizona's MVD was a big winner again in the 2020 AAMVA Awards, winning two awards in the national contest.
"I'm excited for all the people who work at MVD when their efforts result in awards and recognition for their creative and thoughtful solutions," said MVD Director Eric Jorgensen. "One of our core principles is to always be looking for ways to improve a process, reduce the time people need to get a service from us and make things easier for everyone. Every day, we're striving to become more efficient in order to get Arizonans out of line and safely on the road."
MVD's online Travel ID Document Guide was recognized in the Interactive Presentation category for Public Affairs and Consumer Education. This online tool simplifies the  process of learning what documents are required to obtain a REAL ID. The step-by-step guide condenses the necessary information into easy-to-read instructions.
MVD's recent adoption of virtual inspections of Authorized Third Party offices earned it an award in the Improvement Through Efficiencies category. MVD performs regular inspections of these businesses and some are in remote locations, requiring as much as a 12-hour round trip drive. In 2018, inspectors began using Apple's FaceTime on a trial basis. The virtual inspections were so successful that the program became fully functional in 2019, saving hours of driving time and reducing expenses.
"AAMVA is always so proud to recognize the excellent work our members do for the communities they serve," said AAMVA President & CEO Anne Ferro. "Through their efforts, MVDs and law enforcement agencies make drivers and vehicles safer, identities secure, and ultimately, save lives."