North to south, east to west, ADOT investing in road preservation
North to south, east to west, ADOT investing in road preservation
By Ryan Harding / ADOT Communications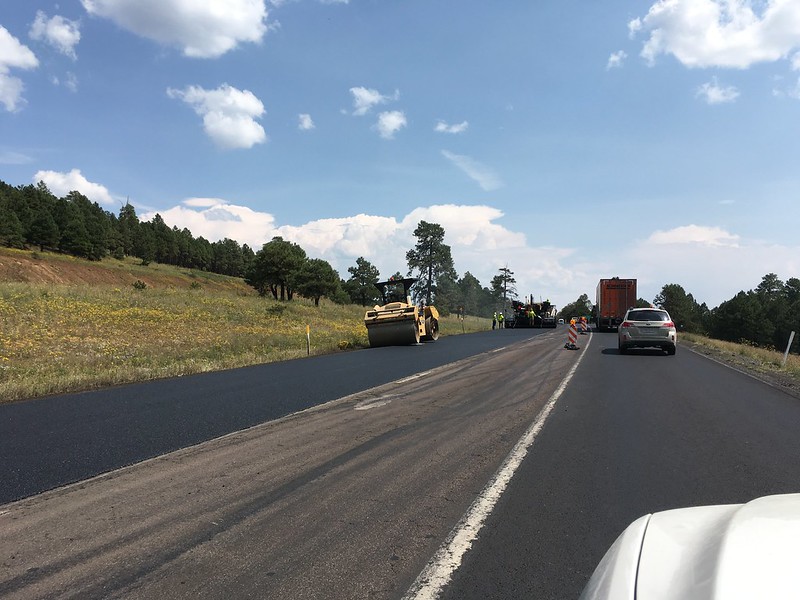 Much like vehicle maintenance, regular road maintenance is needed to keep highways in good functional condition. ADOT continually invests in maintenance of highways and state roads across Arizona that serve countless commercial trucks and passenger vehicles every day.
In fact, ADOT spent more than half a billion dollars (yes, billion with a "B") on pavement preservation projects alone in a five-year period from 2016 to 2020.
The paving projects during this period covered the state from SR 389 in Fredonia near the Utah state line to SR 92 in Sierra Vista and Business 19 in Nogales; and from SR 95 in La Paz County to US 191 and US 163 in the Navajo Nation and SR 75 in Greenlee County and everywhere in between.
Steve Boschen, director of ADOT's Infrastructure and Delivery Operations Division, acknowledges the importance of these kinds of maintenance projects saying, "This is an important investment that we make each year to help keep traffic and commerce flowing in and around the state."
He added how even these basic maintenance projects help achieve ADOT's True North of safely home for every driver.
And ADOT will continue to invest in maintenance of Arizona's highway infrastructure. In fact, another pavement project is starting in Show Low this month. This project will repave a total of 11 miles of US 60 and SR 260 in Show Low. For more information on that project, visit azdot.gov/ShowLow.
In addition to state roads, ADOT has also administered dozens of paving projects to help maintain local streets in communities across Arizona.