Oracle Road project benefits wildlife, motorists and cyclists
Oracle Road project benefits wildlife, motorists and cyclists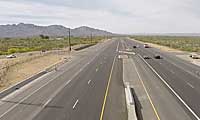 By Caroline Carpenter / ADOT Communications
The State Route 77 (Oracle Road) project west of Mt. Lemmon not only adds travel lanes for drivers but has something for bicyclists and wildlife. The six-mile long construction runs from Tangerine Road to the Pinal County line. The $33.9 million project will be completely paved and striped this summer. Here's a rundown:
Improvements for cyclists
Improvements include an additional 12-foot-wide travel lane in each direction, making the road six lanes across. Ten-foot-wide shoulders (7-feet-wide with curb in Catalina) have been added to allow bicyclists to use the wider shoulders and the new shared-used path on the east side of Oracle Road from Wilds Road to Eagle Crest Ranch Boulevard.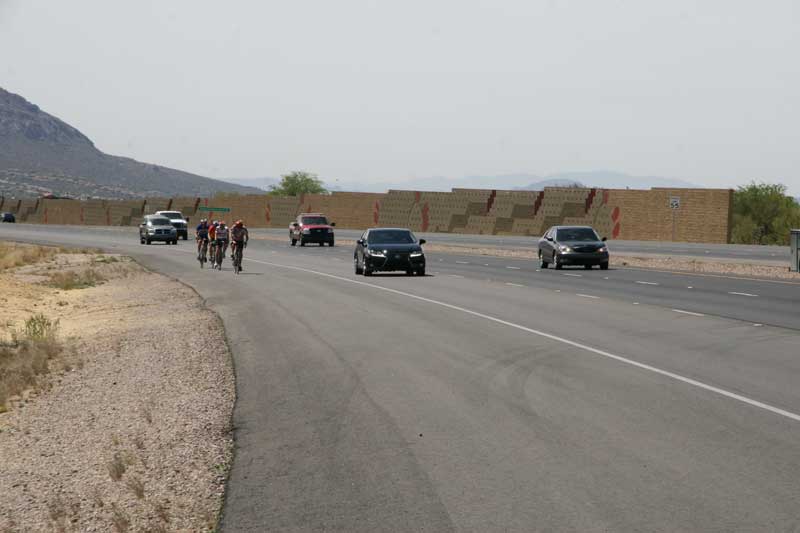 Wildlife crossings
The first wildlife overpass structure in southern Arizona has been constructed as part of this project to allow wildlife to migrate safely between the Santa Catalina and Tortolita mountains. It is located south of Wilds Road. A wildlife underpass was also built south of North Big Wash Overlook Drive. The Regional Transportation Authority funded both wildlife crossings.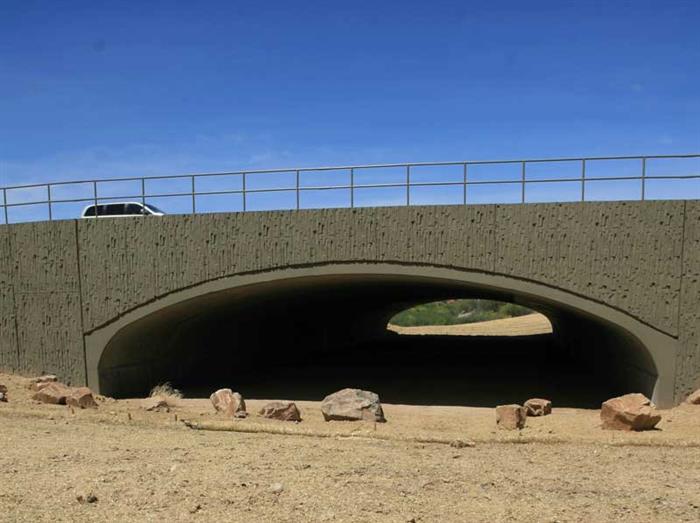 Additional SR 77 improvements
There are several other improvements motorists along this stretch of road will notice:
Raised-center medians and left-turn lanes in the Catalina area
Retaining walls Sound barriers
Traffic signal improvements
Drainage improvements