Throwback Thursday: Building the curve
Throwback Thursday: Building the curve
By David Rookhuyzen / ADOT Communications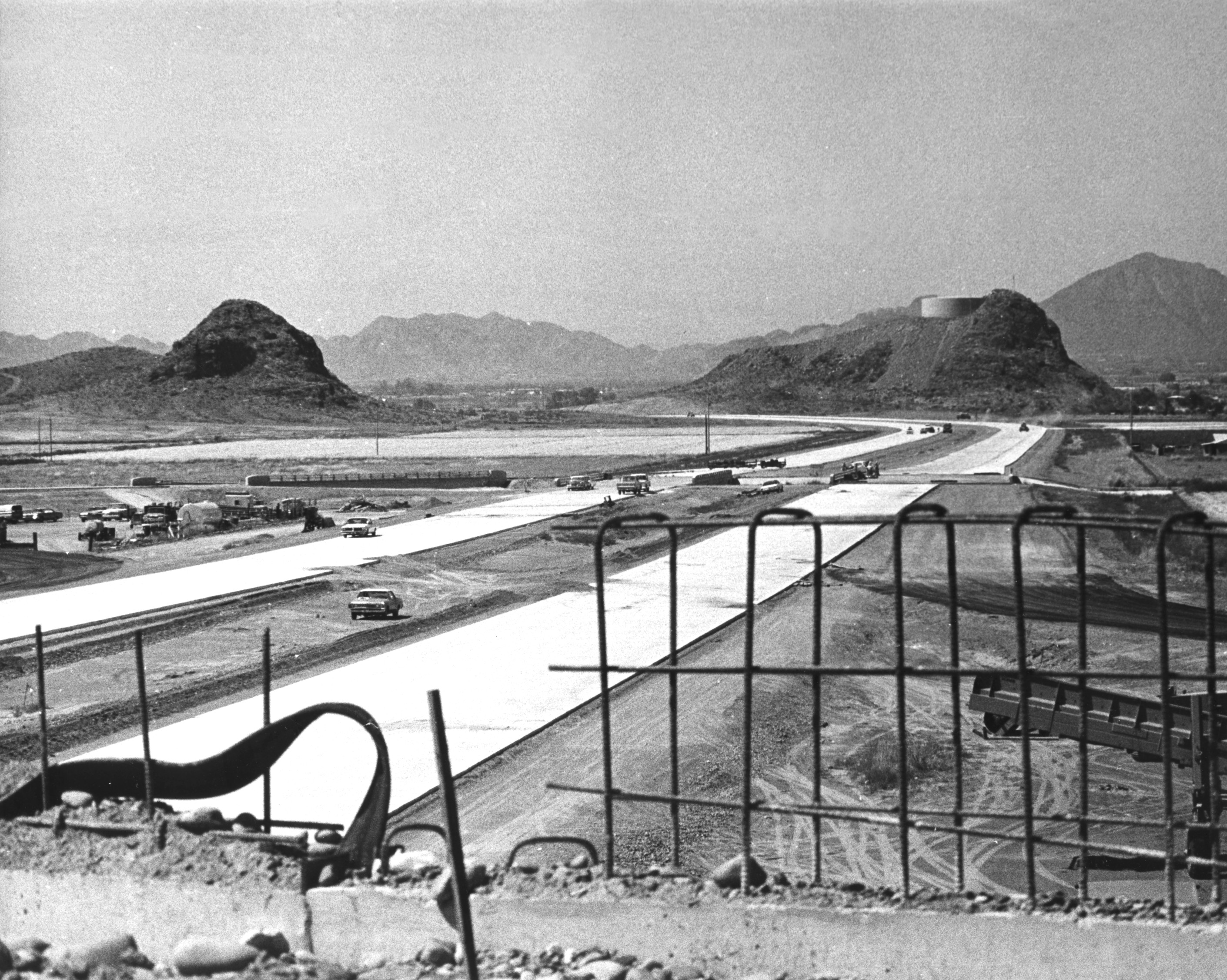 You may have noticed, but we have been talking a lot about the Broadway Curve on Interstate 10 through Tempe lately.
We have released our Environmental Assessment on proposed changes to relieve congestion on the freeway between the Interstate 17 Split and Loop 202, and invited the public to give feedback via letter, email and public forums.
That's what makes this photo too perfect not to share.
As any of the thousands of people who drive it daily will recognize, this is clearly the Broadway Curve being built. The photo was probably taken from near Southern Avenue. There's no date on the photo, but that segment of I-10 was wrapped up in 1968, so it must be from around then.
You may notice that there is a lot less built up in this area than your current. As we shared in another blog earlier this year, traffic conditions were a little lighter on I-10 in the East Valley, a far cry from carrying the 40 percent of Valley traffic it does today.
So as we plan to add more capacity and ease congestion on this stretch of the road, enjoy this look back to what things were like when the Broadway Curve was first constructed.