Throwback Thursday: Public meetings and posters
Throwback Thursday: Public meetings and posters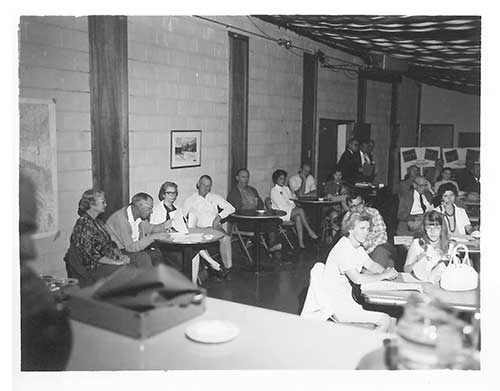 By David Rookhuyzen / ADOT Communications
The visuals may be a little better these days, but there's definitely a lot to recognize in this map presented at a 1971 public hearing on a proposed connector for US 60 and US 70 in Globe.
The current route of US 60 between the metro Phoenix area and Superior, Miami and Globe was mostly determined in the 1940s and 1950s. Between Miami and Globe, most of the route was built and modernized to four lanes using existing city streets in the 1950s. In Globe in particular, that meant mainly Hill Street. That finally changed in 1977 when the highway was moved off the narrow city streets to the route that exists today.
According to a 1971 Draft Environmental Impact Statement produced by the Arizona Highway Department (the precursor to ADOT) and the Federal Highway Administration, the goal of the road realignment was a "safer, more capacious through route" that would address congestion in Globe "produced by the hazardous convergence of local and foreign traffic…" Average daily traffic on the highway at the time was calculated at 10,000 vehicles per day, the document says.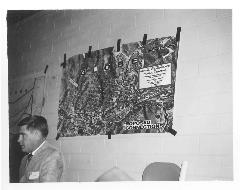 Part of the problem, according to statement, is the speed limit dropped from 50 to 60 mph, on either side of Globe, to 25 mph in the more congested parts of the city. Two 90-degree turns at intersections were another challenge. The road was also prone to complete stoppage due to vehicles trying to make a left-hand turn off the highway.
Some thought was given to widening and resurfacing the existing highway, and to adding more traffic signals, but that was deemed unfeasible because of the heavy volume of traffic. The Arizona Highway Department also offered a slightly tweaked alternate route around downtown Globe as a possibility.
A public meeting was scheduled for April 28, 1971, in the American Legion Building on Broad Street in Globe to talk about the proposed connector.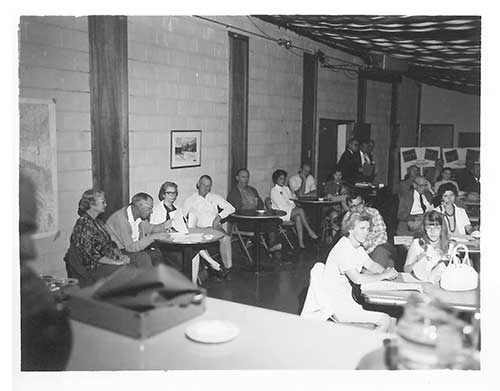 And that's what this photo is about – meeting with locals to discuss the road's new alignment. You can see the public turnout (and presumable interest) for yourself.
Much has changed since this meeting – including our name and definitely the quality of our poster boards ­– but the one constant is our commitment to gathering public input to design the best improvements for you.
Just a few recent examples of this: Last month, ADOT held a public meeting in Black Canyon City to discuss improvements to Interstate 17 between Anthem and Cordes Junction. The agency held two public meetings in Flagstaff on May 3 and May 10 to discuss US 180 and Milton Road. It also has two upcoming meetings planned on May 22 and May 30 in Ahwatukee and Laveen to discuss two additional interchanges under consideration for the South Mountain Freeway.
So next time we advertise a public meeting, know that we are committed to hearing from you about what you want in your roadways – and that we do a better job taping maps to walls now.