Ways to serve on MLK Day of Service and beyond
Ways to serve on MLK Day of Service and beyond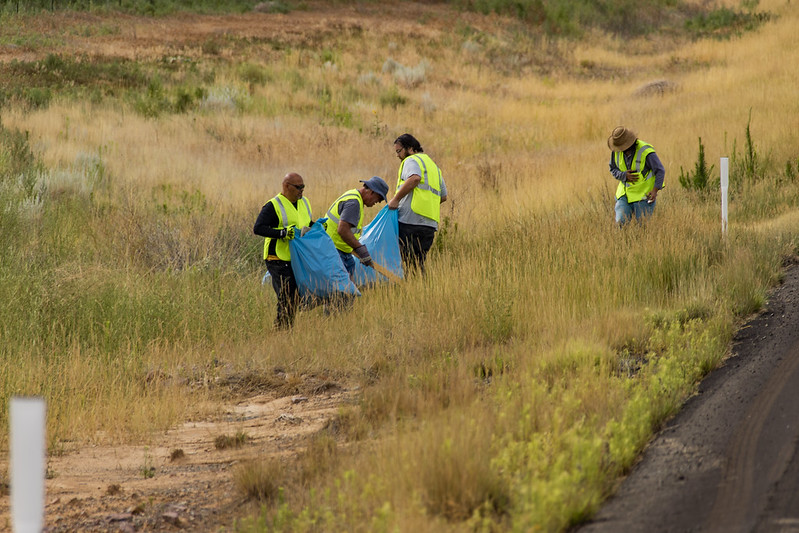 While many enjoy a day off of work on Martin Luther King Jr. Day, some celebrate the day by volunteering. MLK Day of Service is the only national holiday where Americans are encouraged to work to improve their communities.
If you're looking for a way to improve your community, consider the Adopt a Highway program. We have hundreds of groups that volunteer to clean up a mile of highway all across the state. Volunteer groups range from families to businesses to religious and civic groups. If you choose to adopt, you'll even get sign marking your mile.
For those who aren't ready to commit to adopting a mile, you can join a one-day pickup with the "All the way to the Border" group on Jan. 25. Each year a large group of volunteers performs a massive one-day cleanup along a 45-mile stretch of State Route 286 in southern Arizona. Best of all, they welcome anyone who wants to volunteer. Each year the group has more volunteers than the last. The 2019 pickup included 70 volunteers! The ADOT Blog documented last year's pickup that included volunteers from the Arizona Game and Fish Department, Buenos Aires National Wildlife Refuge and U.S. Customs and Border Protection Explorers program. 
If you're interested in learning more about the Adopt a Highway Volunteer program visit azdot.gov/adoptahighway. If you'd like to participate in the Jan. 25 cleanup along SR 286 between Robles Junction/Three Points and the Mexico border, contact ADOT Adopt a Highway manager Mary Currie at [email protected].