We're tackling distracted driving via social media
We're tackling distracted driving via social media
By Doug Pacey / ADOT Communications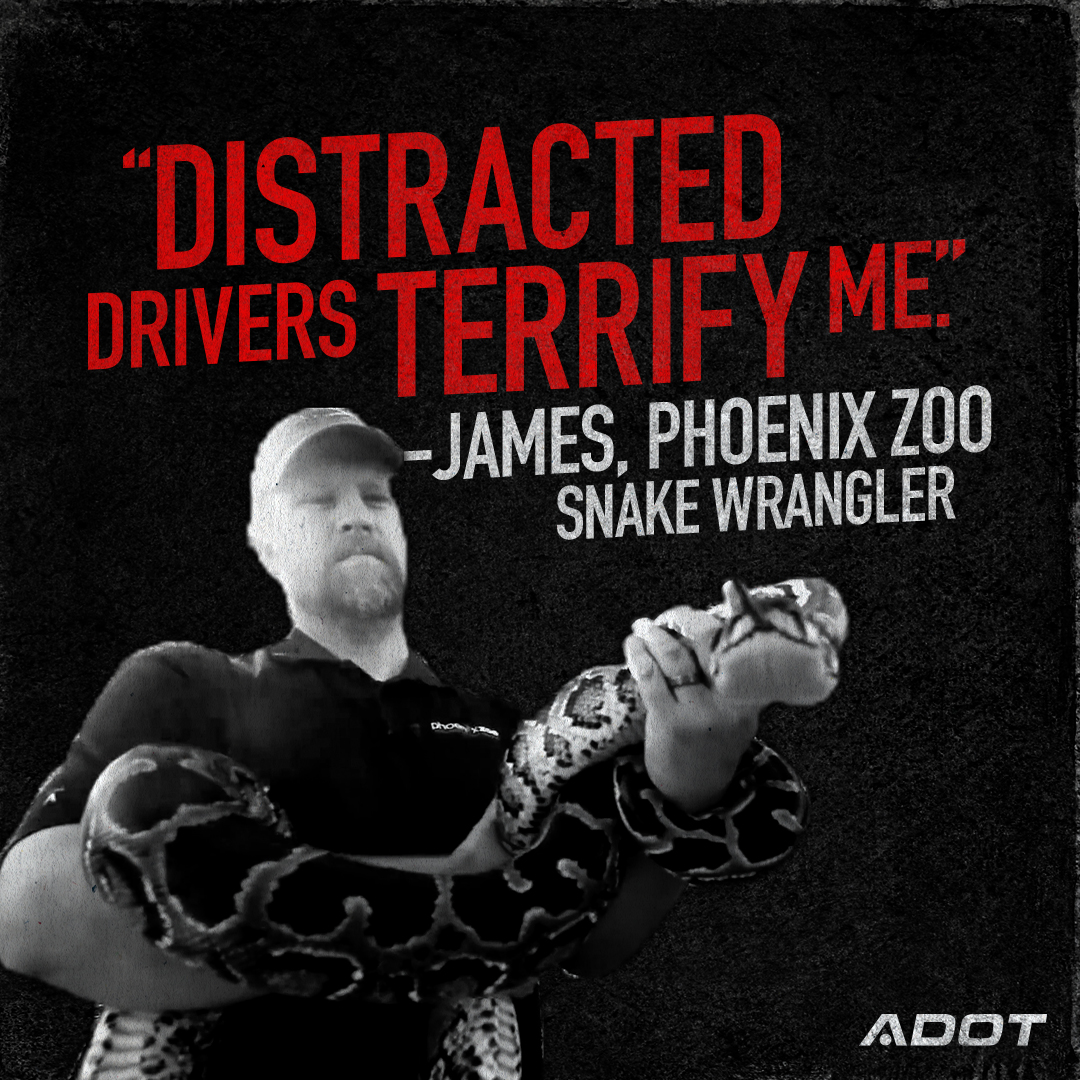 Around the country this week, traffic safety stakeholders are recognizing National Teen Driver Safety Week. Count the Arizona Department of Transportation among them.
Earlier this month, ADOT launched the distracted driving awareness campaign, "Distracted Drivers Terrify Me." The campaign, especially the 30-second videos, was designed to reach a younger audience, including teen drivers. How many other distracted driving campaigns have you seen that feature a venomous snake handler or rodeo bullfighter? Check out all four videos at azdot.gov/terrify.
Let's be honest: it's not easy to engage people about safe-driving habits. Everyone knows it's dangerous to speed, drive impaired or distracted. But people still do these things and they're among the leading factors in fatal crashes every year. At ADOT, we try to come at these issues from unconventional angles. That's one of the reasons we display quirky traffic safety messages on our overhead signs. We hope that by being a bit different, the message will resonate with drivers.
We're trying something new with our distracted driving campaign. To help engage teens in the distracted driving conversation, we've created a couple ways they – or anyone – can contribute on social media. 
Instagram
Teens on Instagram can promote and participate in our campaign by adding a sticker to their stories that says, "Distracted Drivers are Terrifying." You can find ADOT Instagram stickers by searching "ArizonaDOT" on Instagram or visit our verified Giphy channel at giphy.com/ArizonaDOT. We also have video instructions on how to find and use stickers in our Instagram highlight named "Stickers."
Facebook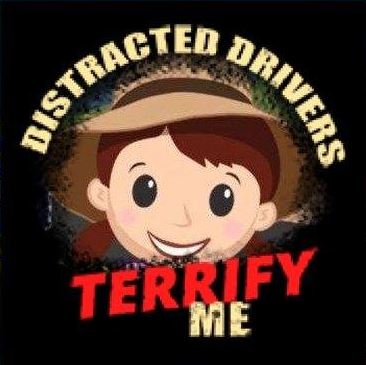 Teens and drivers of all ages can add a Facebook frame to their profile image that says, "Distracted Drivers Terrify Me."
To add a frame to your profile picture on a desktop computer:
Click this link.  
Click "Change Picture" to save the frame to your profile.
To add a frame to your profile picture on a mobile device:
Click on this link. 
Click "Change Frame."
Tap "Use as Profile Picture."