It's halftime for a key transportation project in Yuma
By Tom Herrmann / ADOT Communications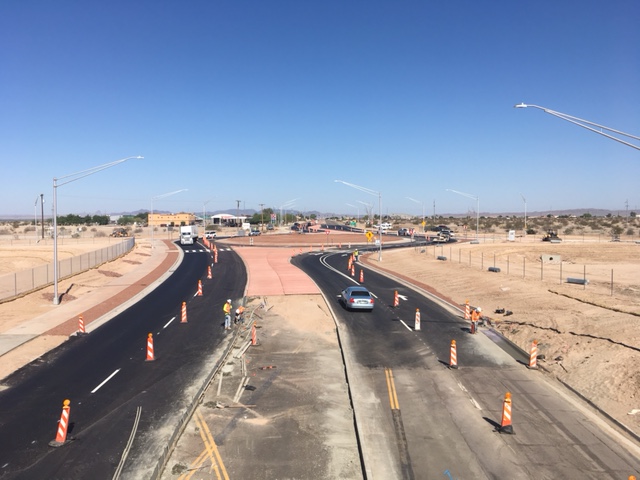 No one was surprised last weekend when the Matadors of Arizona Western College and the Aztecs from Pima Community College walked off the football field after the second quarter of their game in Yuma. Halftime is a traditional part of football games across the country, just as it is in basketball and soccer.
In road-building, not so much.
But as of this week we're declaring halftime for the $8 million project building double modern roundabouts at the interchange of Interstate 8 and Araby Road in Yuma. Our contractor will park the bulldozers, set aside the shovels and take a six-month break.
There's a good reason for that, and it has nothing to do with resting or getting a pep talk.
November is the start of the winter produce season in southern Arizona and northern Mexico. Beginning in the next few weeks, hundreds of trucks a day will bring winter produce from Mexico into the United States through Arizona's border ports of entry, especially in Nogales and San Luis. Much of the produce consumed across the country enters the U.S. in Arizona.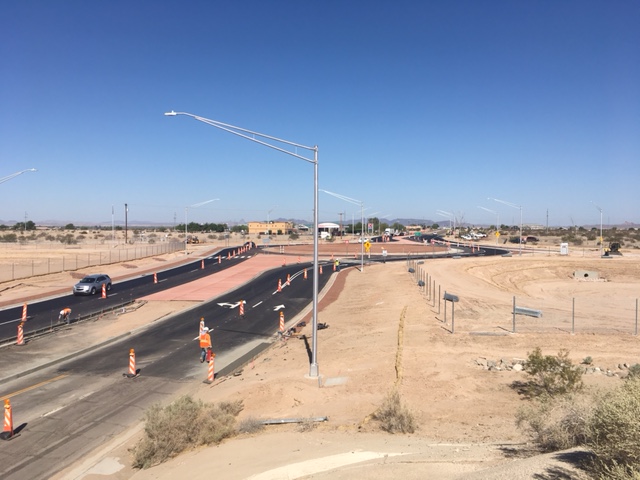 Trucks that enter Arizona at San Luis follow State Route 195 north to Yuma, which becomes Araby Road. During construction, Araby is narrowed to a single lane, which would slow down all those trucks and the international trade that provides such a boost to Arizona's economy. It also wouldn't help the recreational vehicles carrying those who call Yuma County home for the winter.
We've completed the modern roundabout on the north side of I-8. In April, we'll start moving utilities and preparing for construction to begin in May on the roundabout on the south side of the freeway. It will connect the entrance and exit ramps as well as Gila Ridge Road with Araby.
All of that work will be finished by this time next year. Yuma will have roundabouts big enough to accommodate large trucks, farm equipment and RVs.
It may only be halftime, but we already know who the winners will be: Yuma residents, who will have an interchange that is safer and more efficient than what they had a year ago.