North-South Corridor Tier 2 Environmental and Engineering Studies
North-South Corridor Tier 2 Environmental and Engineering Studies
In 2023, ADOT will be initiating additional engineering and environmental studies to refine the North-South Corridor from a 1,500-foot corridor to a proposed 400-foot freeway alignment, identify the location of interchanges and other design features.
Two separate studies will be conducted along the corridor:
Arizona Farms Road to Interstate 10 in Eloy (Segment 2)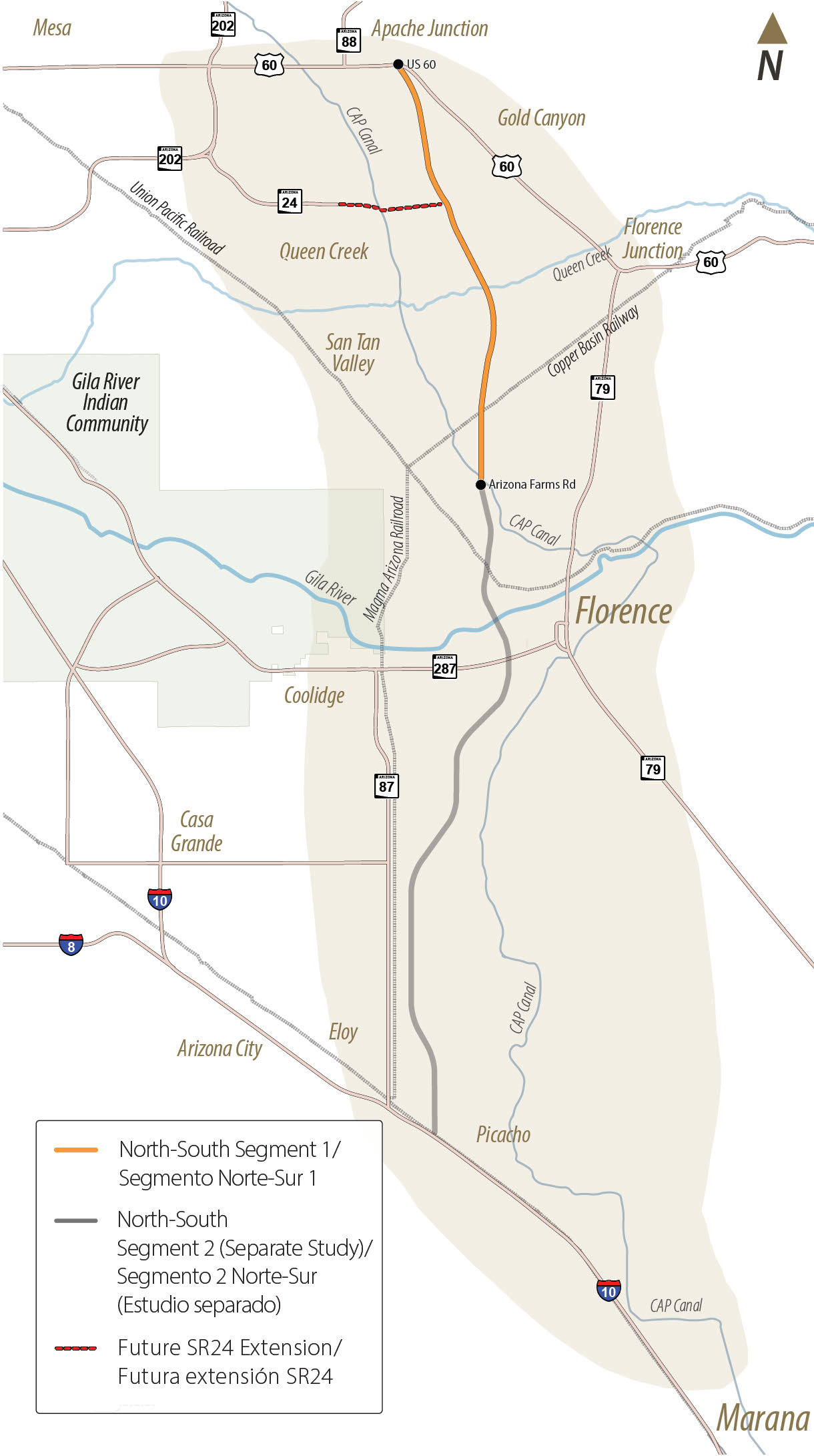 These studies will build upon the Tier 1 EIS and identify and evaluate the engineering and environmental considerations of various design concept alternatives for the corridor.
A Tier 2 Environmental Impact Statement (EIS) and Design Concept Reports (DCR) will be prepared for each study, in accordance with the National Environmental Policy Act (NEPA) and other regulatory requirements. These studies are expected to take approximately two-to-three years to complete. Currently, there is no timeline to build either segment of the North-South Corridor, as there is no funding identified for design, right-of-way or construction.
The public will have several opportunities to provide input at each phase of these studies. Check back soon for more information on upcoming public input opportunities for Segment 1.
Click here for an interactive North-South corridor map
Contact Us
For questions about the North-South studies, contact us:
Email:

[email protected]

Phone: 602.474.399
Mail: ADOT North-South Study c/o Courtney King 1655 W. Jackson St. Phoenix, AZ 85007