State Route 69: Prescott Lake Parkway to Frontier Village
The Arizona Department of Transportation, in partnership with the Central Yavapai Metropolitan Planning Organization, is planning to widen State Route 69 in the city of Prescott, located in Yavapai County, Arizona. The project includes the addition of one lane in each direction on State Route 69 from west of Prescott Lakes Parkway at milepost (MP) 293.8 to Frontier Village, east of the Yavpe Connector at milepost (MP) 294.8 with a raised center median. The purpose of this project is to improve traffic safety and operations.
Construction is scheduled to begin in fiscal year 2021.
Project Map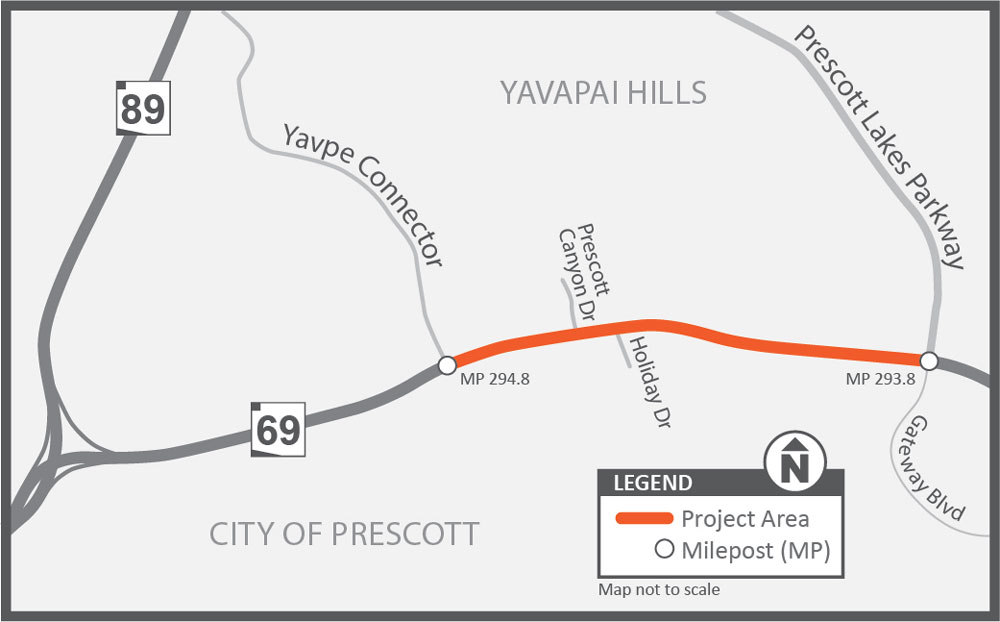 For more Information
Please subscribe to receive traffic alerts and project updates by email. Submit questions and comments or request information in any of the following ways:
ADOT Bilingual Project Information Line: 855.712.8530
Online: Visit azdot.gov/contact and select Projects from the drop-down menu
By Mail: ADOT Communications, 1655 W. Jackson St., MD 126F, Phoenix, AZ 85007